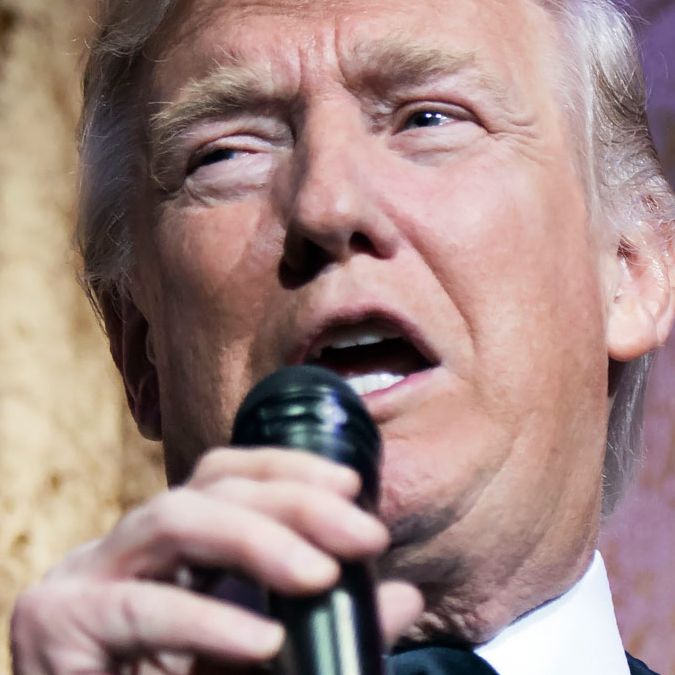 "Boo you, whore."
Photo: Paramount Pictures, Getty Images
More than 50 lawmakers have said they won't attend Donald Trump's inauguration, and while some, like Democratic Representative John Lewis, have openly said they're skipping because they don't agree with Trump's politics, others are just, like, really busy that day, okay?
Washington representative Adam Smith "will spend the District Work Period at home in Washington state meeting with his constituents," according to a statement he gave Seattle NBC affiliate KING 5 News. And New Hampshire representative Carol Shea-Porter will be super busy attending religious services on Friday. Florida representative Frederica Wilson is going to a "wedding," and California's Juan Vargas will be "praying." As for Secretary of State John Kerry, he'll be too busy "enjoying personal time this weekend" to attend the ceremony.
Dozens of other lawmakers have taken a stronger stance, including Oregon representative Kurt Schrader, who told Oregon Public Broadcasting, "I'm just not a big Trump fan. He hasn't proved himself to me at all yet, so I respectfully decline to freeze my ass out there in the cold for this particular ceremony."
And then there are the lawmakers who've expressed their distaste for Trump's Twitter attack on Lewis with the hashtag #StandWithJohnLewis. According to Politico, it's pretty common for lawmakers to skip the inauguration — "It's usually cold. Members of Congress have the week of inauguration off, and many would simply rather be home — regardless if they like the president or not." It's less common for lawmakers to boycott the inauguration for political reasons.
When asked whether the whole boycott thing was getting to him, Trump laughed it off. "That's okay, because we need seats so badly, I hope they give me their tickets," he said. In other words: "Boo you, whore."