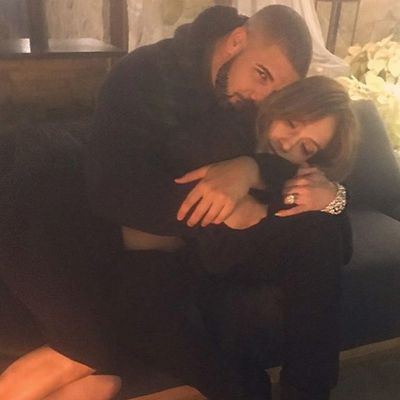 Marking a new high bar in the escalating series of grand gestures that is Drake and J.Lo's "relationship," Us Weekly reports that last week's mysterious prom-themed date night was even more extra than it looked.

On Thursday, a series of Instagrams showed the PDA-happy pair kissing and dancing at a Winter Wonderland prom-themed event in Vegas. While we originally thought the event was a party for Jen's dad, apparently the festivities were actually Drake's attempt to give her the high-school experience she never had.

According to Us:
"When Drake learned the Bronx native had never attended prom at her all-girls Catholic high school, he formulated a grand gesture. Choosing an L.A. church as the setting for a December 29 winter wonderland-themed formal, he created a scene straight out of Degrassi High. He had the space decked out with snowflake cutouts and metallic foil fringe, hired a band and arranged for he and Lopez (sporting a floral corsage, of course) to be crowned king and queen."
Love may not cost a thing, but convincing people that you're dating sure seems expensive.