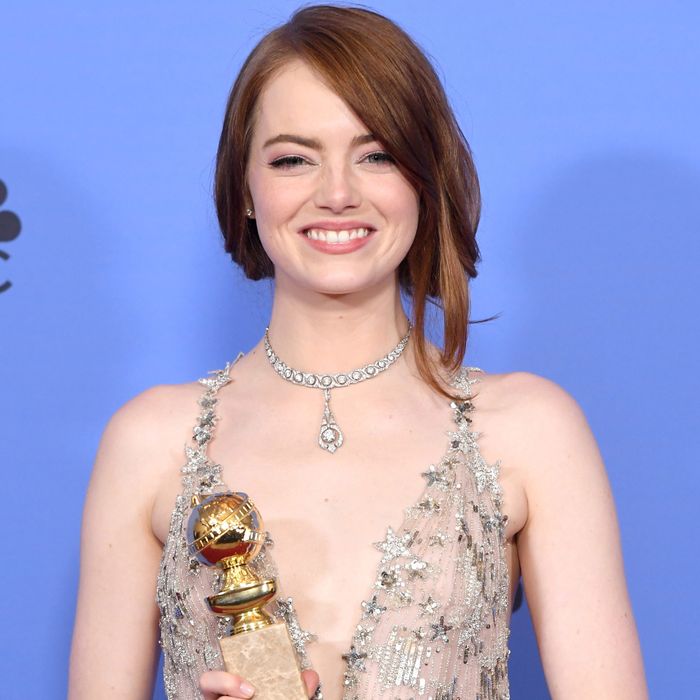 Emma Stone.
Photo: Kevin Winter/Getty Images
Emma Stone may have taken home the Golden Globe for Best Actress in a Musical or Comedy on Sunday night, but in reality, she actually deserves an award for navigating an extremely awkward failed attempt at a hug with her La La Land writer and director Damien Chazelle.
When Chazelle got up to accept an award last night, he was hugged by Ryan Gosling on one side. Simultaneously, Chazelle attempted to use his free arm to hug his girlfriend, Olivia Hamilton. But at the same time, Stone went in for a hug from the front — yes, he was attacked with affection on three fronts — only to be shot down as Chazelle opted to kiss Hamilton instead. Unsurprisingly, Stone handled the rejection with charm and grace, and laughed about it with Hamilton, while the rest of us felt uncomfortable.