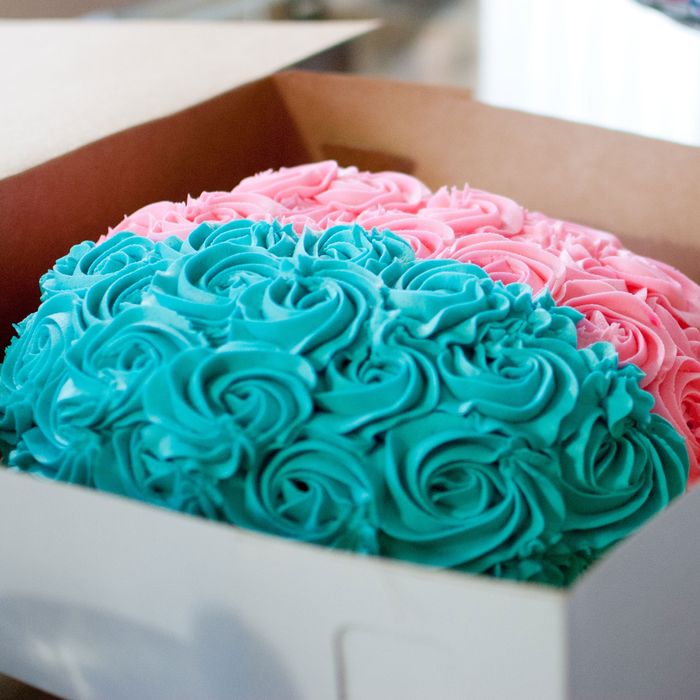 Photo: Jeneil S/Getty Images
For those unaware of the gender-reveal genre, I will not drag you down into the dark depths of Pinterest, where I have gone and returned a changed woman. The gist is this: An expectant couple who very much adheres to the gender binary throws a party or shares media to announce their upcoming baby's gender, complete with pink or blue decorations.
As the Cut shared back in May, one gender-reveal trend involves shooting guns at exploding targets mixed with either blue or pink chalk powder. But when one Nebraska man attempted this, he ended up being ticketed for a misdemeanor.
Per the Omaha World-Herald, Jon Sterkel, accompanied by wife Ashley, shot an exploding target mixed with blue chalk powder and posted the resulting video to Facebook.

Meanwhile: "Three miles away … some residents thought a house had exploded or a car had blown an engine. The Scotts Bluff County Sheriff's Office got several calls."

Jon was ticketed for setting off an explosive without a state permit, a misdemeanor that could result in a year in jail and a fine of $1,000. While it's legal to buy and possess the explosive, actually setting it off is not.
He reportedly did not know that what he had done was illegal, and apologized on Facebook, writing "I would like to apologize for all of the confusion. This was just our way of announcing what gender our baby was."

Maybe just stick with a cake next time.