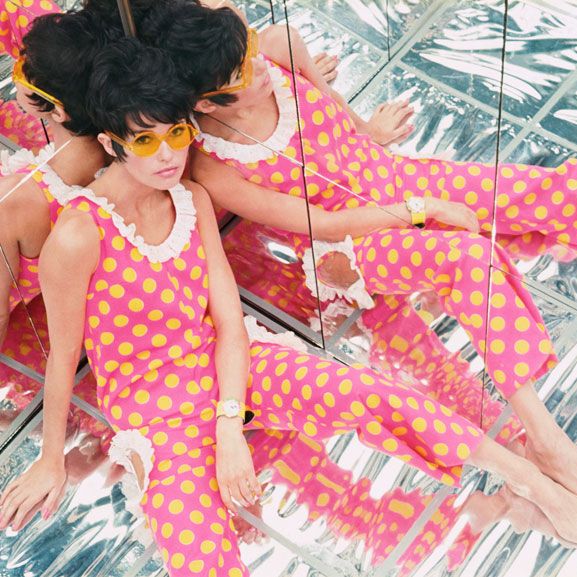 Polkadots, circa 1965, by Len Steckler.
Photo: Len Steckler
At the start of his career in the 1960s, the late artist Len Steckler was best known for shooting fashion and beauty ad campaigns. He also captured icons: One particular shoot, with Marilyn Monroe, happened by accident in 1961, when she arrived unannounced at his New York City apartment. (She came to visit his friend, the Pulitzer Prize-winning poet Carl Sandburg; naturally, Steckler took out his camera.) Throughout the '60s, Steckler photographed campaigns for Revlon, CoverGirl, and fashion designers Bill Blass, Geoffrey Beene, and Jacques Tiffeau. His Vogue and Harper's Bazaar spreads helped shape the modern fashion industry.
Opening February 2 in Los Angeles, the exhibit "Len Steckler: Reflections of the Man Behind the Mirror" features 28 never-before-seen outtakes from his fashion and beauty shoots. Taken between 1960 and 1965 and commissioned by various magazines, the images showcase psychedelic, colorful dresses and jumpsuits from the era. Click ahead to see the full range of '60s nostalgia — including polka dots, geometric stripes, and floral prints.
"Len Steckler: Reflections of the Man Behind the Mirror" will run until February 4 at TheMattress Art Gallery.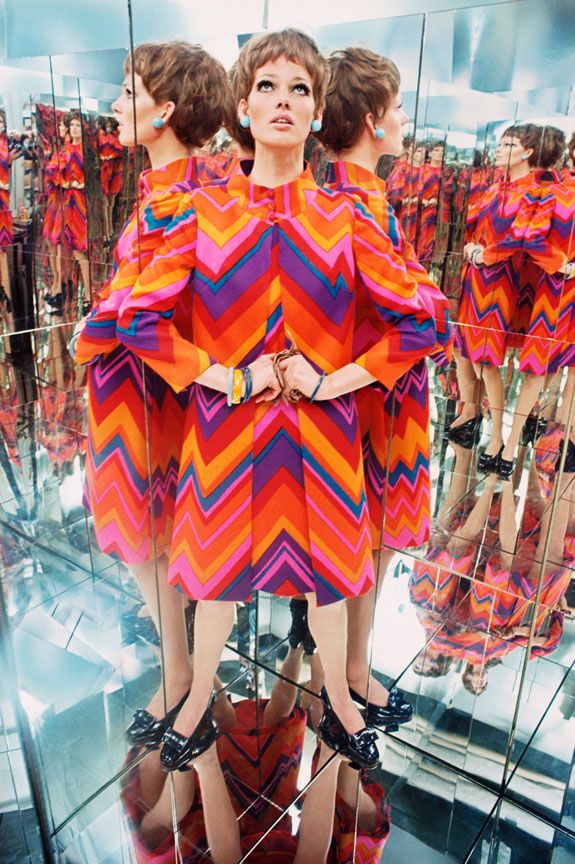 UPWARDS, circa 1965.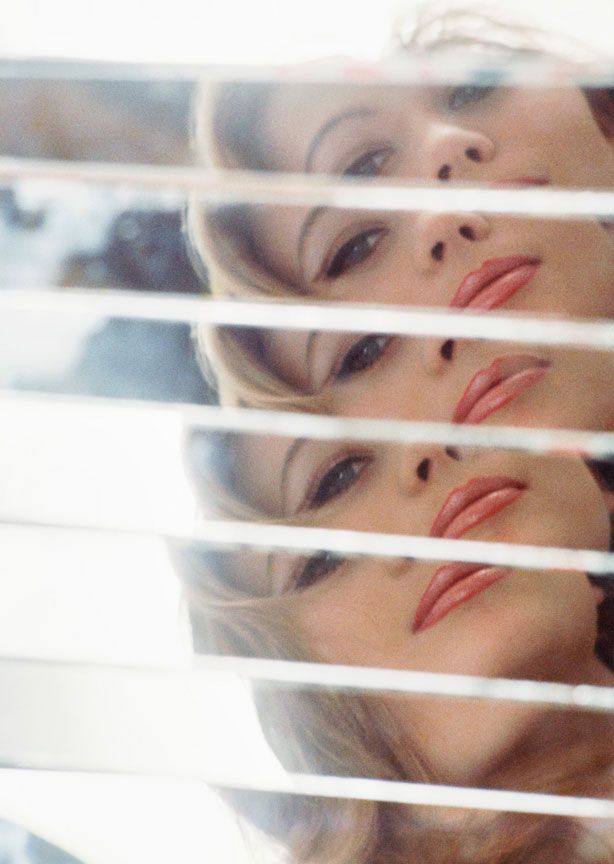 Distortion, circa 1960s.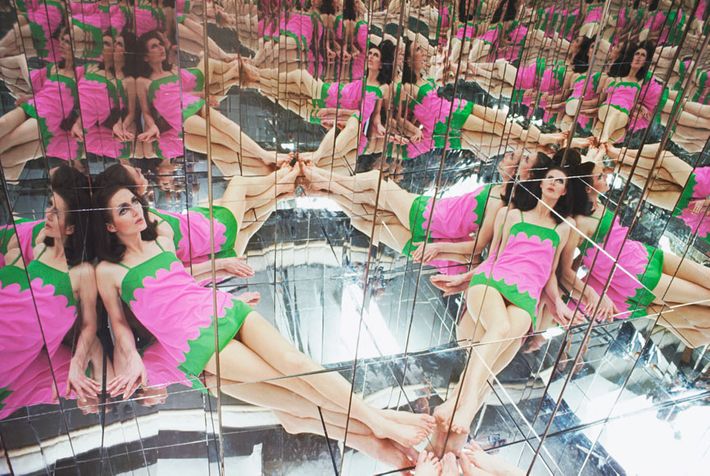 Polycephaly, circa 1965.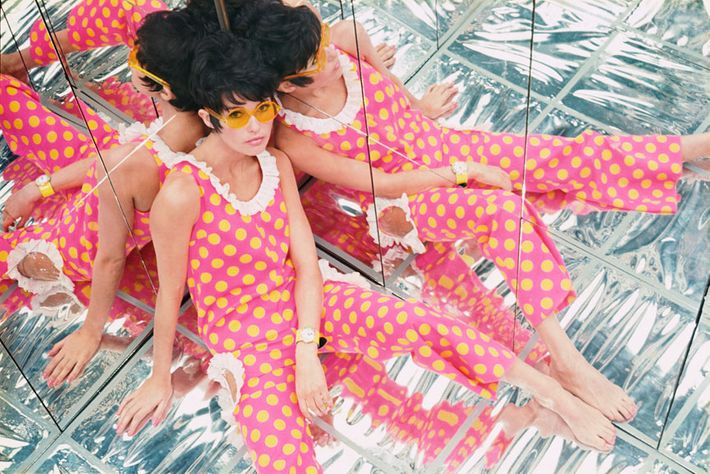 Polkadots, circa 1965.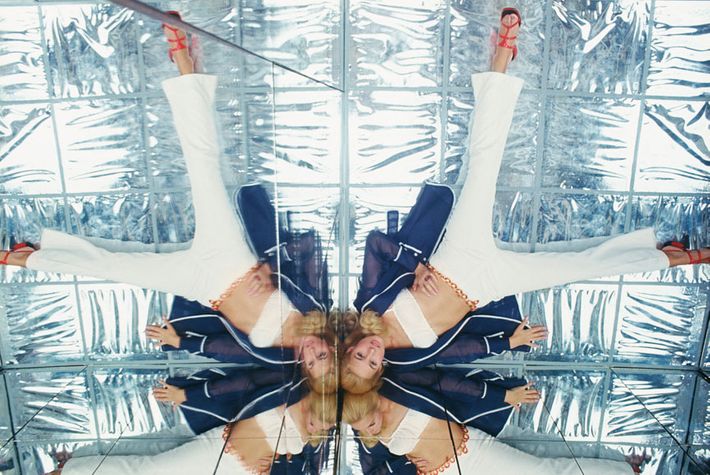 Isosoceles, circa 1965.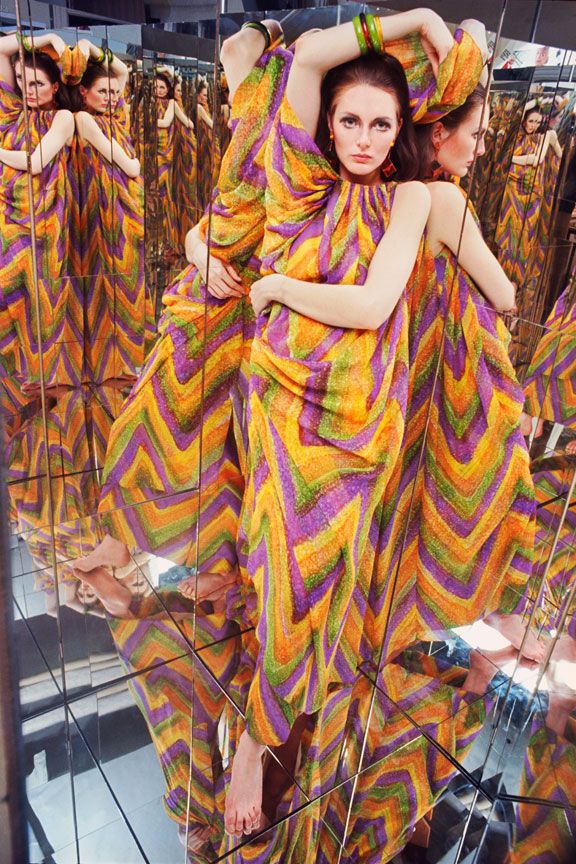 Kannon #2, 1965.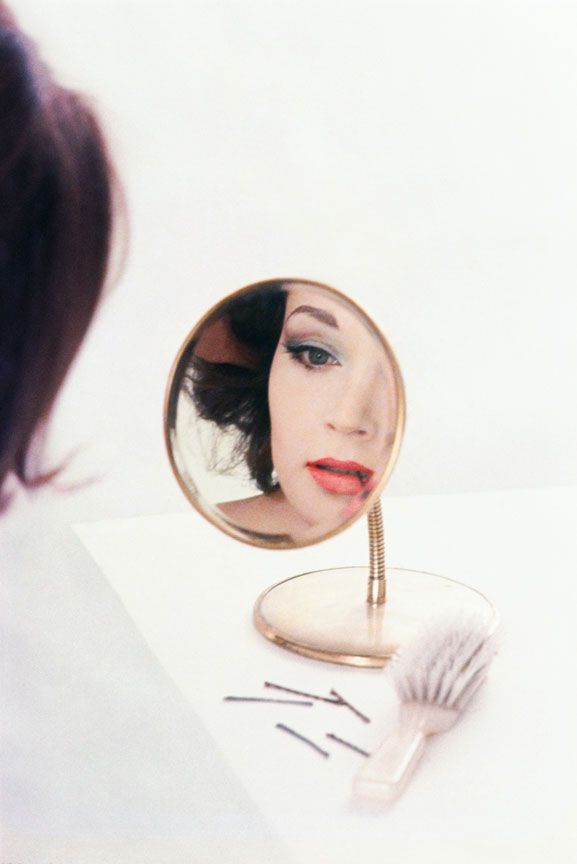 Pangea, circa 1960.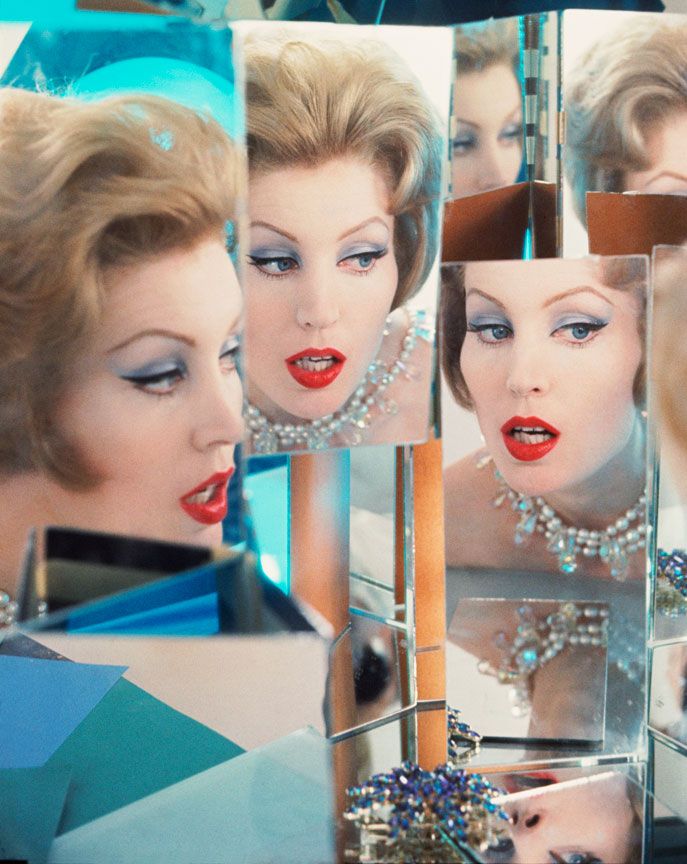 Solipistic, circa 1960.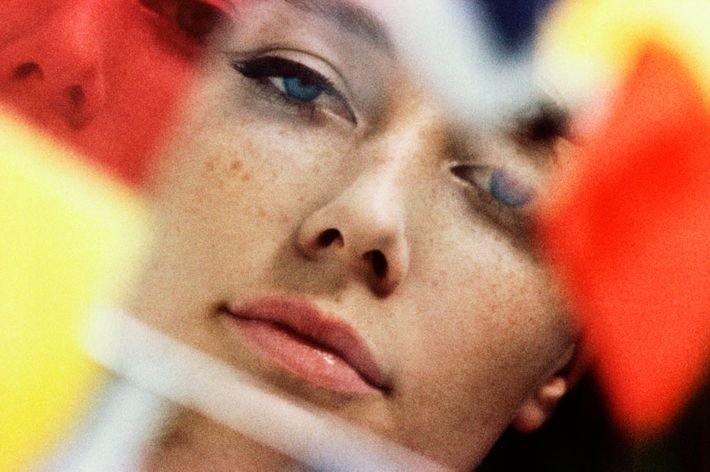 Through The Colors, 1964.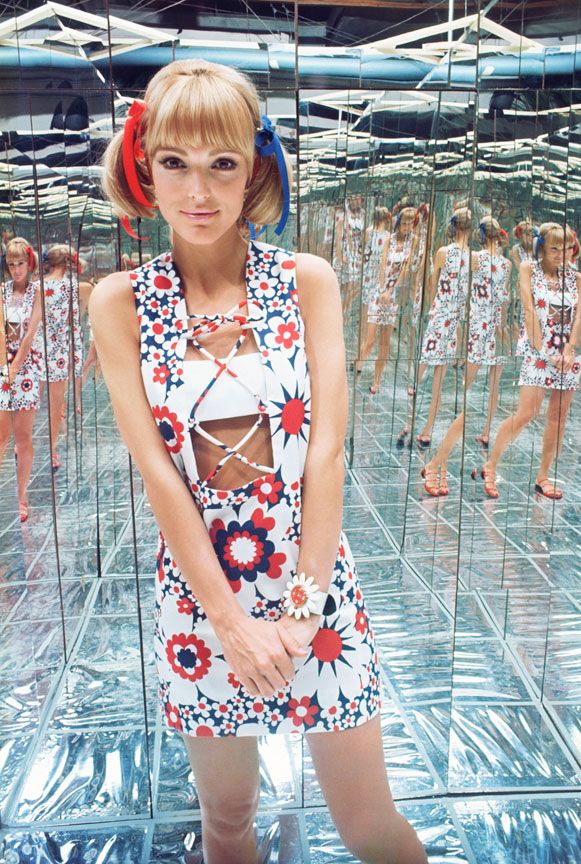 Eternal, circa 1965.