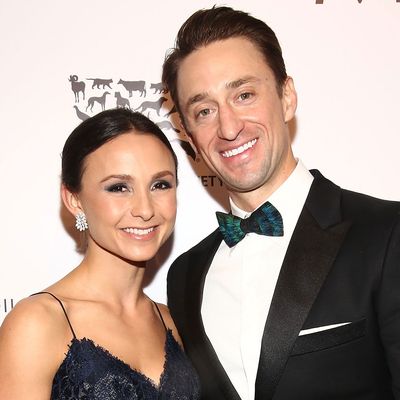 Georgina Bloomberg and Carlos Arruza Jr.
Photo: Astrid Stawiarz/Getty Images
What's billionaire heiress and equestrian Georgina Bloomberg been up to these days? Well, mostly the usual — riding horses, being a billionaire heiress, and dating an oil company COO. Though the latter is reportedly stirring up a bit of controversy.
Bloomberg has long been an animal-rights advocate: The Humane Society gave her a Compassion in Action Award in November, and her Instagram account is full of photos of adoptable shelter dogs. Meanwhile, her boyfriend, Carlos Arruza Jr., is apparently a hunting enthusiast whose Instagram account is full of photos of himself with the animals he's just killed (though his Instagram is now private).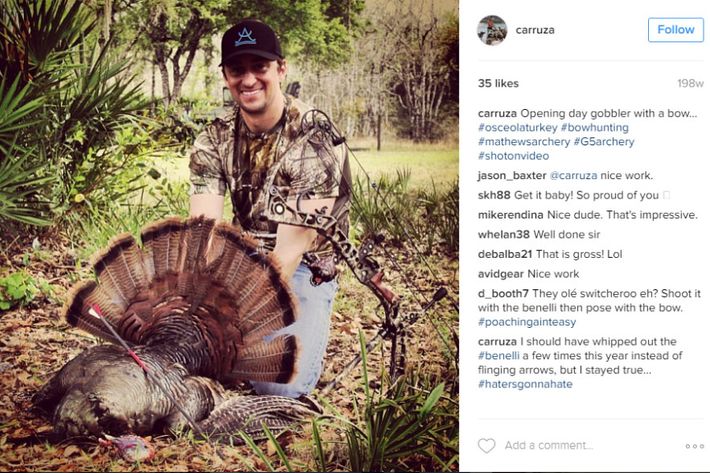 Per "Page Six," this has been upsetting to the organizations she's worked with:

We're told that since finding out that Georgina has been fraternizing with the enemy, Humane Society insiders are not amused. Nor are the folks at the ASPCA, of which Georgina has also been a vocal supporter.
There's no word yet on what her father, Michael Bloomberg, thinks of Arruza, but chances are he likes him better than her ex-boyfriend: a 24-ounce cup of soda.