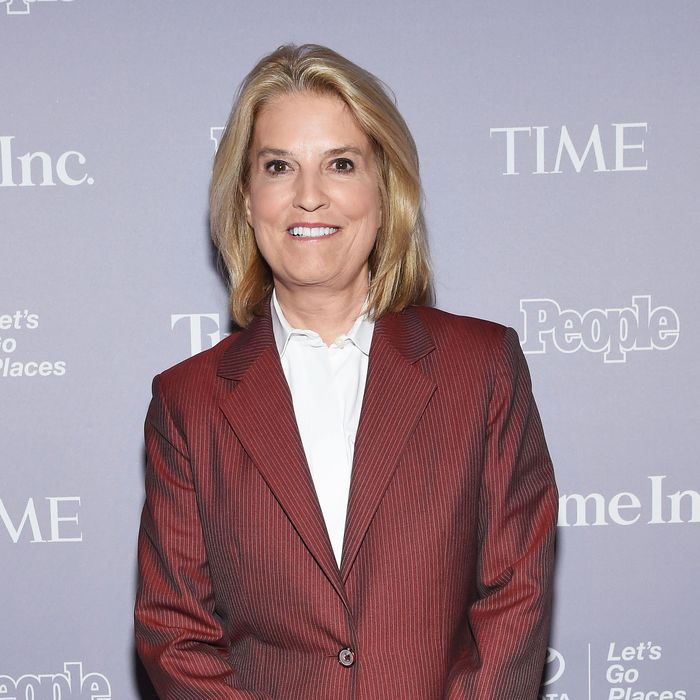 Greta Van Susteren.
Photo: Larry Busacca/Getty Images for Time and People
Greta Van Susteren is moving to MSNBC just five months after leaving Fox News, Forbes reports. Set to air weekdays at 6 p.m., her new show — For the Record With Greta — is noteworthy for its name, as she previously hosted the Fox News program On the Record.
The news of Van Susteren's surprising switch comes shortly after it was announced that Megyn Kelly was leaving Fox News for NBC. Van Susteren revealed she was leaving Fox News last September, after posting on social media that "Fox has not felt like home for me for a few years." She wrote that she opted to take advantage of a clause in her contract that allowed her to leave. "The clause had a time limitation, meaning I could not wait," she wrote.
According to The Hollywood Reporter, the noted Kim Kardashian wedding guest's new program is replacing the Bloomberg political show, With All Due Respect. "I'm thrilled to start my next chapter at MSNBC," Van Susteren said in a statement. "The network is the right destination for the smart news and analysis I hope to deliver every day, and I look forward to joining the talented journalists and analysts I respect there."