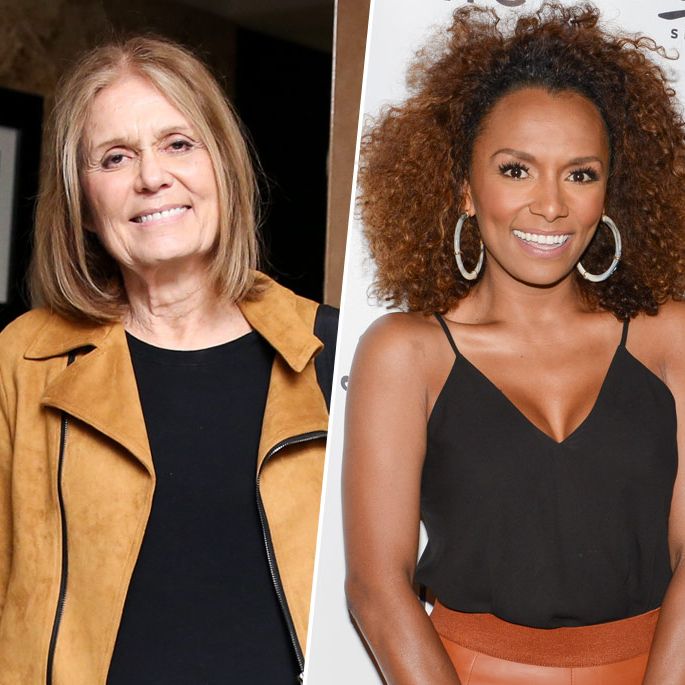 Gloria Steinem, Janet Mock, and Angela Davis will speak at the Women's March.
Photo: BFA; BFA; Getty Images
The Women's March on Washington announced its celebrity lineup last week, but just because people like Cher, Chelsea Handler, and Katy Perry will be there doesn't mean they'll all actually be speaking. The official lineup of speakers was announced on Wednesday and includes everyone from Gloria Steinem (who, by the way, will totally give you a ride to D.C.) to transgender activist Janet Mock to documentarian and vocal Donald Trump critic Michael Moore. Here's the complete list:
Cecile Richards, president, Planned Parenthood Federation of America
Erika Andiola, activist
Ilyasah Shabazz, activist
J. Bob Alotta, activist and filmmaker
Janet Mock, activist, writer, and television host
LaDonna Harris, activist
Maryum Ali, activist
Melanie Campbell, activist
Rabbi Sharon Brous
Rhea Suh, activist
Sister Simone Campbell, attorney
Sophie Cruz, activist
Zahra Billoo, activist
America Ferrera, actress
Angela Davis, activist, scholar, author
Gloria Steinem, activist
Ashley Judd, actress and activist
Scarlett Johansson, actress
Melissa Harris-Perry, television host
Michael Moore, filmmaker
Amanda Nguyen, activist
Randi Weingarten, attorney
Van Jones, television host
George Gresham, activist
Mothers of the Movement (Sybrina Fulton, Lucia McBath, Maria Hamilton, Gwen Carr), activists
Hina Naveed, activist
Judith Le Blanc (Caddo), activist
Kristin Rowe-Finkbeiner, author and activist
Aida Hurtado, psychologist
Melissa Mays, activist
Raquel Willis, activist and writer
Rosyln Brock, activist
Sister Ieasha Prime, activist
The Honorable Muriel Bowser, mayor of Washington, D.C.
Ai-jen Poo, activist
Wendy Carrillo, activist
Dr. Cynthia Hale, pastor
Tamika Mallory, Carmen Perez, Linda Sarsour, Bob Bland, Women's March co-chairs