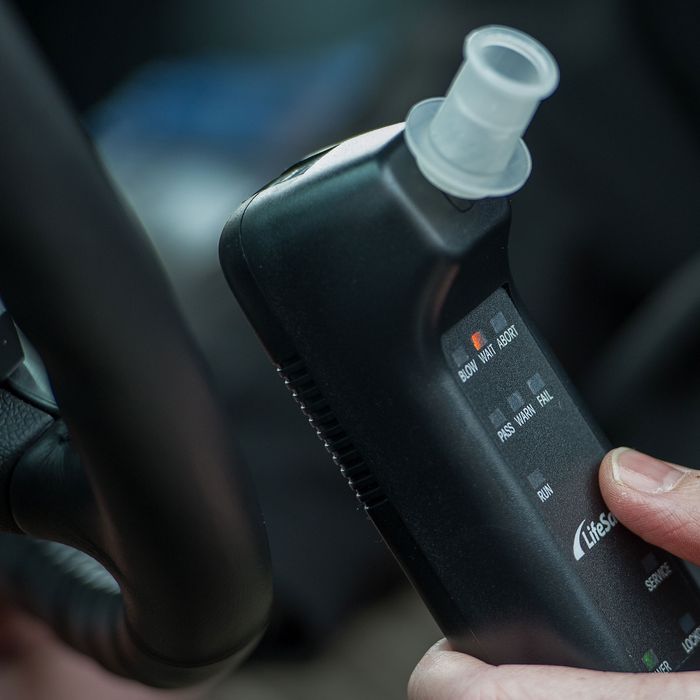 Photo: Paul J. Richards/AFP/Getty Images
The bad news is that from 2005 to 2014, an average of 11,299 Americans died in drunk-driving crashes every year. That's roughly a third of all traffic deaths, depending on the year, and it's part of why the U.S. persists as a world leader in traffic deaths.
The good news is that smart interventions point those numbers in the right direction. A new study in the American Journal of Preventative Medicine found that states with laws mandating ignition interlocks for all DUI offenders had a 7 percent decrease in alcohol-related traffic deaths. An ignition interlock is essentially a Breathalyzer that gets plugged into a car's ignition, so that if you've been drinking, it won't start.
While all 50 states have ignition interlock laws, just 26 have the mandatory laws encouraged by the study. The research team, composed of scholars from Johns Hopkins and the Colorado School of Public Health, found that laws in states where the ignition interlocks were just for high-risk drivers — repeat offenders and the like — had much less impact.
"Until recently, there hasn't been any evidence on whether these laws prevent alcohol-involved fatal crashes, and specifically whether mandatory/all laws are more effective than permissive and partial laws," lead author and Johns Hopkins assistant professor Emma Beth McGinty said in a statement.
"Since 2005, we've seen over 20 states adopt interlock laws for all drunk-driving offenses," she added. "We'd like to see the remaining states follow suit."