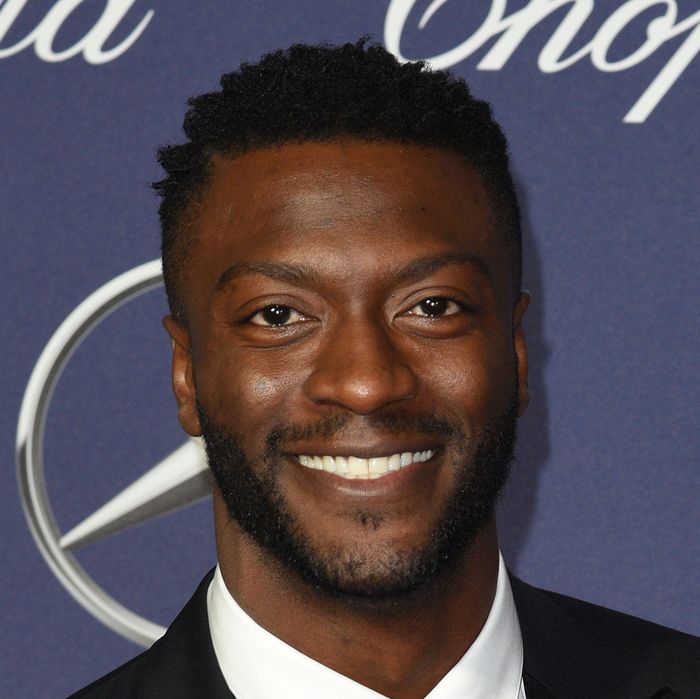 Aldis Hodge plays the husband of Janelle Monáe's character in Hidden Figures.
Photo: C Flanigan/Getty Images
Aldis Hodge, who plays mathematician and aerospace engineer Mary Jackson's husband Levi in Hidden Figures, says the movie is already aiding future generations of women scientists.
"We've already seen that affect happen nationally," Hodge told the Cut. "We're constantly doing panels for STEM [Science, Technology, Engineering and Math] and STEAM [Science, Technology, Engineering, Art & Design, and Mathematics] all over. I'm actually working on a project, an initiative called Image of STEM, that was started [by Dr. Knatokie Ford, former senior White House policy advisor to the science and tech division] at the White House during the last administration, the Obama administration."

Hodge was celebrating his Screen Actors Guild Award nomination for Outstanding Cast in a Motion Picture at the Variety Awards Brunch presented by Karma Automotive at Cecconi's in West Hollywood Saturday.
"We've seen the way people are raising money to take these girls to go see the film and really promoting it. We did an event with Megan Chernin called Girls Build LA where we screened the film for 10,000 girls. It's taken a life of its own and a lot of people are really supporting it. I love the fact that a lot of these girls are now getting support for their interest. It's fantastic. I hope that it just keeps going," Hodge said.
Hodge is interested in a different sort of engineering in his limited free time: horology. He's in the process of launching his own watch line, Basil Time Piece, after studying product design at ArtCenter College of Design. "I've been working in the field for a while as a designer, and I just had to take control. And I'm a horologist myself," he said. "I've been building it and right now I'm into production and manufacturing my first couple of flagship pieces. We'll see how it goes, but I'm working with a monster of a manufacturer."
On Saturday, Hodge wore a Montblanc Nicolas Rieussec to the brunch, but he was already planning on which watch he'd be wearing Sunday to the SAGs — a piece from the Vacheron Constantin Historiques collection. "I'm borrowing it, but I might own it," he said. "I have a lot of good friends in the watch industry, so we just trade off watches."
The beauty of borrowing watches is, if Hodge breaks it, he can fix it, he says. "It's engineering at its finest for me, and it's kind of weird me actually being an engineer, to do a film that supports and celebrates engineers even though they're in a different field in engineering. It's still, for me, the same role."