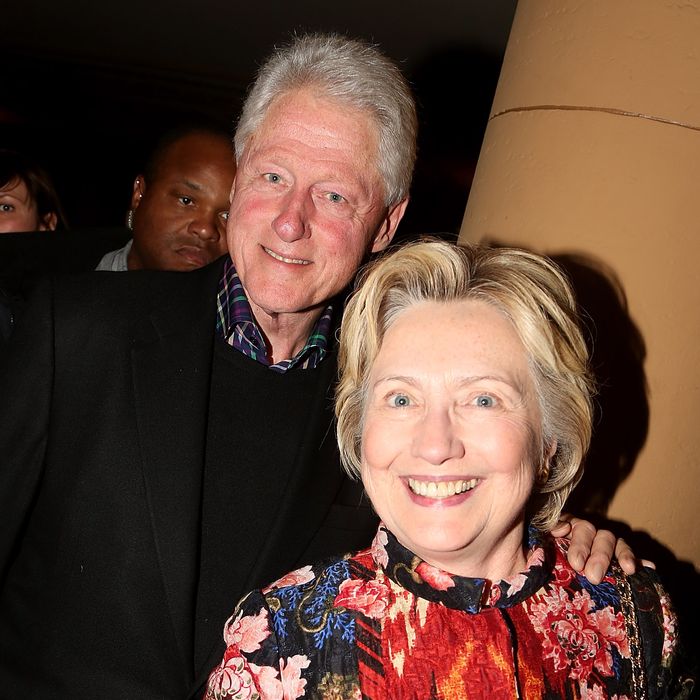 She's everywhere we want to be.
Photo: Bruce Glikas/Bruce Glikas/FilmMagic
The Clintons inadvertently caused a social-media stampede last weekend at a performance of The Color Purple when attendees saw the couple making their way to their seats. Now that Hillary Clinton has emerged from the woods of Chappaqua, she's being spotted everywhere from New Paltz to Manhattan, and there are plenty of pictures to prove it. From an early morning breakfast to dinner with Ralph Lauren, Hillary's every move is being catalogued by well-wishers and fans. There's even a Twitter account dedicated to this hot new hobby, @HRCintheWild. As always, the New York Times is on the case.
Update from a tipster: The Clintons were spotted at the final matinee of The Humans this afternoon. HRC received a standing ovation, and one fan shouted, "Our president!" The Clintons went backstage to meet the cast after the show.