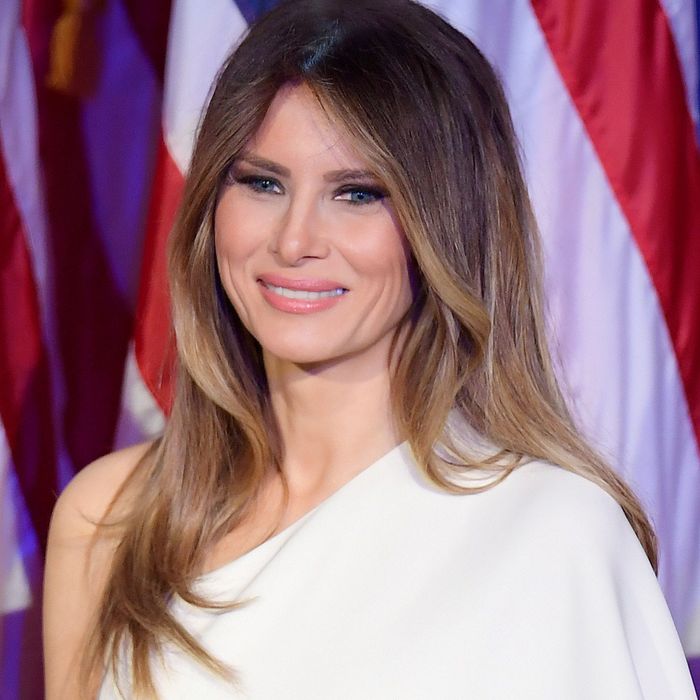 Melania Trump.
Photo: JIM WATSON/AFP/Getty Images
Putting aside politics, Hillary Clinton–pantsuit designer Ralph Lauren may be the first American designer to dress First Lady–elect Melania Trump. WWD reports there are rumors that Lauren is designing a gown and ensemble for Trump's Inauguration Day.
This won't be the first time that Lauren has created designs that have reached across the aisle. Lauren has designed many of Hillary Clinton's pantsuits, including her infamous white Democratic National Convention suit and post-election concession suit. Trump has also worn Lauren before, purchasing the designer's white jumpsuit for Election Night. After many designers have been vocal about whether they would, wouldn't, or still aren't sure if they would dress Melania Trump, Lauren reaffirms his bipartisanship. Maybe bipartisanship (at least for fashion) won't be dead for 2017.