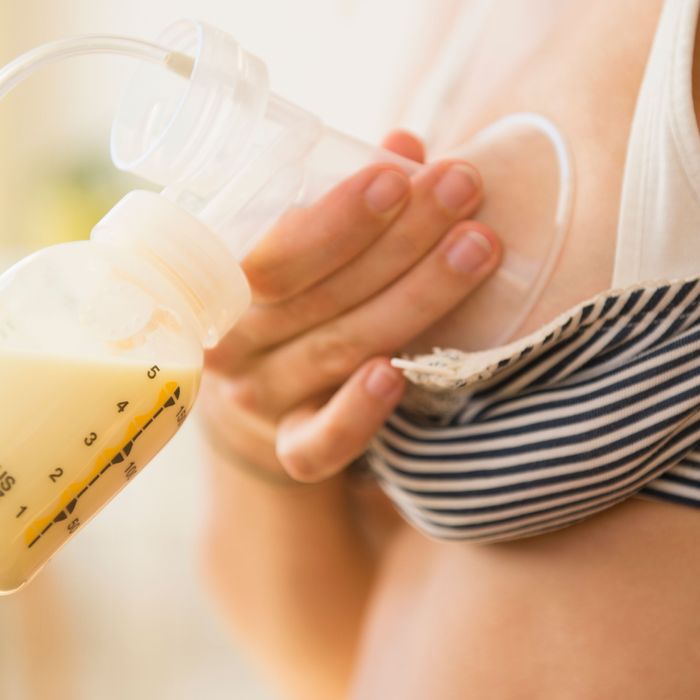 Photo: Jamie Grill/Getty Images
Of the Women's March on Washington participants — up to 200,000 are expected in D.C. on January 21 — some will be breastfeeding mothers needing to pump. Making pumping work is rough under typical conditions: from finding the time (20 to 40 minutes every few hours), to cleaning pump parts, to hauling around a bulky pump, its accessories, and the milk itself. The atypical conditions of the march should present a few extra pumping challenges, but according to march organizers, it's doable.
Here's what you should know.
You can bring a bag, but there are restrictions.
Trying to figure out how you'll carry your pump, its parts, and a cooler for milk storage? You can bring a backpack (check out the march's FAQ page for further information)*. But take note: Your backpack or bag needs to be transparent (even colored transparent bags are not allowed), is subject to search, and can be a maximum of 17 inches by 2 inches by 6 inches in size. Here's one that could work.
Baby or pump: Which is easier?
If you're able to do either, and wondering which makes more sense — bringing your baby and nursing, or going childless and pumping — organizers state that the decision to bring your child is a personal one. Something to keep in mind: The organizers recommend dressing for "EXTREME COLD." To help make your decision and stay informed, you can sign up for text alerts, sent by the march's organizers, with information and tips specifically for families.
There will be lactation areas.
An initial version of the march's FAQ page mentioned a seating area for people with disabilities, elderly people, and pregnant women. Recent updates to the page explain there will be lactation areas as well. One such space open to nursing mothers: a warming station sponsored by the CARE Action Network. Details about similar spaces will be released as the march nears; the Cut will update this space as more information becomes available.

Update, 1/17: This page has been updated to reflect the most current version of the march's FAQ page.