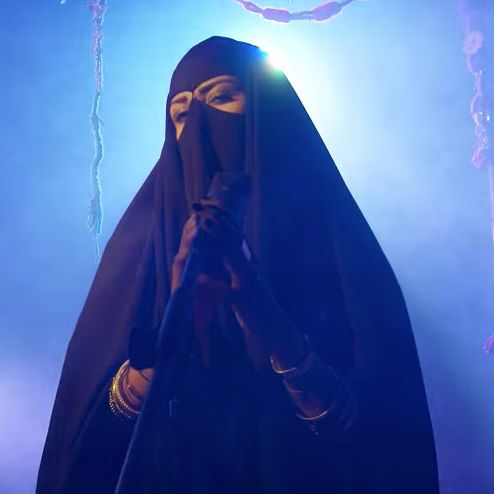 "Hwages," a music video by Saudi director Majed al-Esa released in late December, is going viral both in his home country and abroad. (Ameera al-Taweel, an ex-wife of a Saudi prince, even tweeted it out.)
It opens with women being driven around by a very young Saudi boy — a reference to the absurdity of the Kingdom's ban against female drivers. They exit the car to reveal colorful clothes under their niqabs, then are featured dancing, skateboarding, and playing basketball. The men in the video are depicted as controlling and buffoonish, while a cardboard cutout of Donald Trump makes a few appearances as well.
The song also features the lyrics, some from traditional folk and protest songs:
"May all men sink into oblivion."
"If only God would rid us of men."
"May men go extinct, they cause us to have mental illnesses."
Watch "Hwages" below.