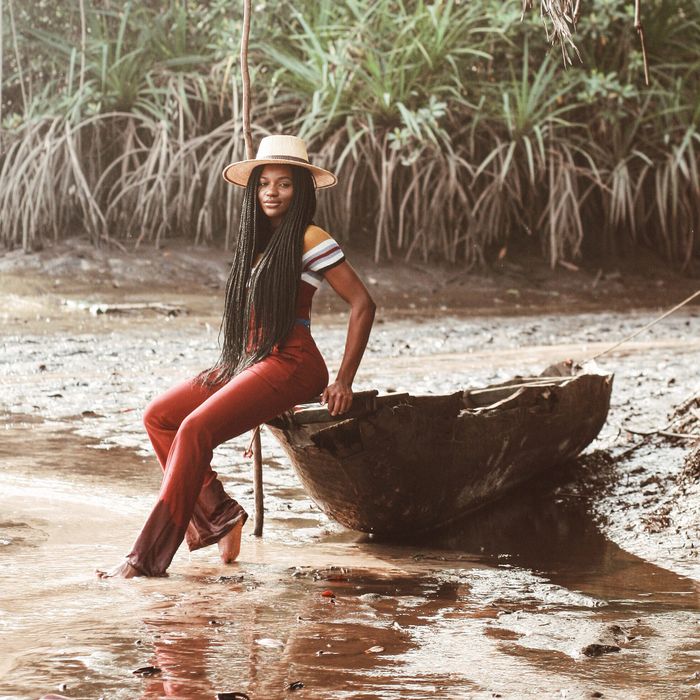 Gold spent her trip with the Abuan people of Nigeria.
Photo: Asiyami Gold
Weekend With is an ongoing Instagram series that features people we like photographing places we'd like to be. Follow @thecut on Instagram to join in, and tag your photos with #weekendwith when you travel somewhere new.
At first glance, Asiyami Gold's Instagram page is a visual experience that has her distinct personality behind it. The warm colors, landscapes of cities all over the world, and self-portraits make you wonder where she's from — and that brings us to her photo guide to Abua, Nigeria.
"Although underdeveloped, Abuans find joy in what they have," Gold explained about her home. Her photos include some of her favorite recipes like ataka (tapioca with crayfish and onions,) and her grandfather's cocoa farm.