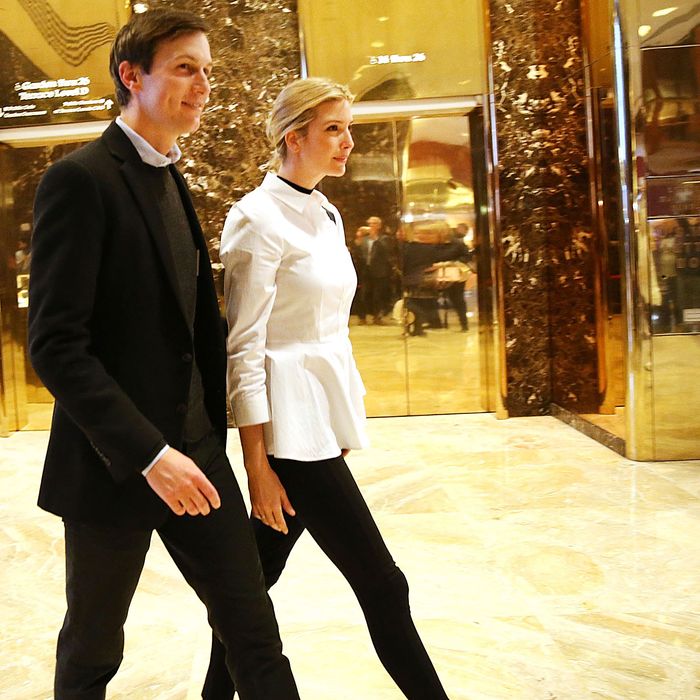 Jared Kushner and Ivanka Trump have some new neighbors.
Photo: Spencer Platt/Getty Images
Ivanka Trump still isn't technically involved in her dad's administration, but she and husband Jared Kushner have taken an important step in ensuring they're indispensable to President Trump: They bought a house in Washington, D.C. According to the Washingtonian, Ivanka has completed a deal for a six-bedroom, $5.5 million house in D.C.'s Kalorama neighborhood.
Oh, and guess who happens to have purchased a house in the same neighborhood, less than two blocks away? Barack and Michelle Obama. The president and First Lady reportedly purchased an 8,000-square-foot house for $6.35 million back in May so Sasha could finish high school in D.C. Which means Ivanka and Jared will also be within walking distance of the Clintons and the Bidens. We can only imagine the block parties.