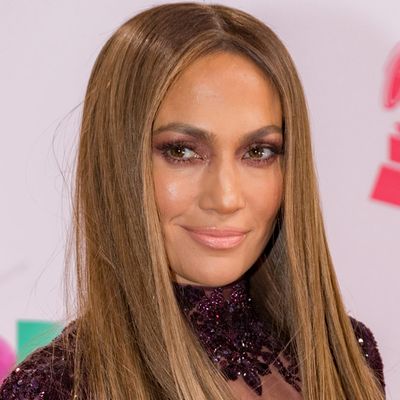 Drake and J.Lo's relationship might be for show, but the financial costs are all too real.
Since we heard the pair were "hanging out" back in December, the singers have taken turns showing their love with a string of romantic (and very expensive) gestures. First, Drake rented out a restaurant in West Hollywood for their date night and followed it up by throwing J.Lo a Degrassi-style prom night. Then J.Lo reportedly passed up a million-dollar New Year's Eve paycheck to spend a night with Drake.
Now, marking his most lavish display yet, People reports that Drake bought J.Lo a $100,000 platinum-and-diamond necklace from Tiffany & Co., which she Instagrammed herself wearing on New Year's Eve.
For financial speculators hoping to predict how the relationship will affect global stock prices, we must refer to the texts. Of course, J.Lo once famously said that "love don't cost a thing," but 2001 was a recession year. It's perhaps more instructive to look to the gospel of Drake, who crooned: "I want this forever, I swear I could spend whatever on it."