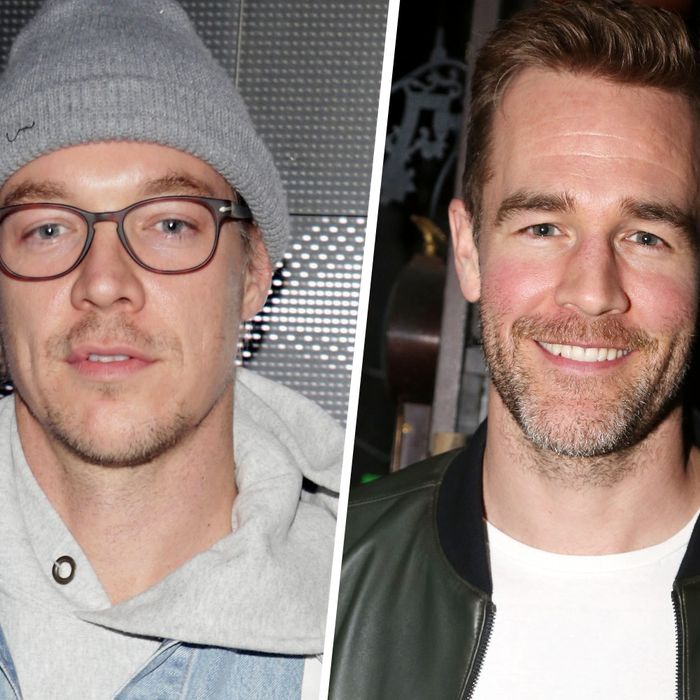 In today's edition of Embarrassing Crush Madlibs, Dawson's Creek alumnus and ugly crier James Van Der Beek has signed on to star as objectively handsome disk-jockey Diplo in a new Viceland series called What Would Diplo Do?

Van Der Beek will write and executive produce the show, with Diplo also serving as executive producer. According to Deadline, the show is a follow-up to the satirical "Day in the Life of Diplo" festival promo video the pair did this summer. Van Der Beek will play a fictional version of the DJ superstar in a "collection of parables about life as told through the eyes of guy who can bring 60,000 people to their feet … but kind of sucks one-on-one."
Parables, you say? Will the coming of our modern-day messiah be announced not with a chorus of trumpeting angels, but with a sick drop? Maybe. Adds Viceland co-president Eddy Moretti: "James' interpretation of Diplo is like a modern cipher into which we can read the whole of human existence … or not."
Deep! So, fam: Who should play Electro Bieber?