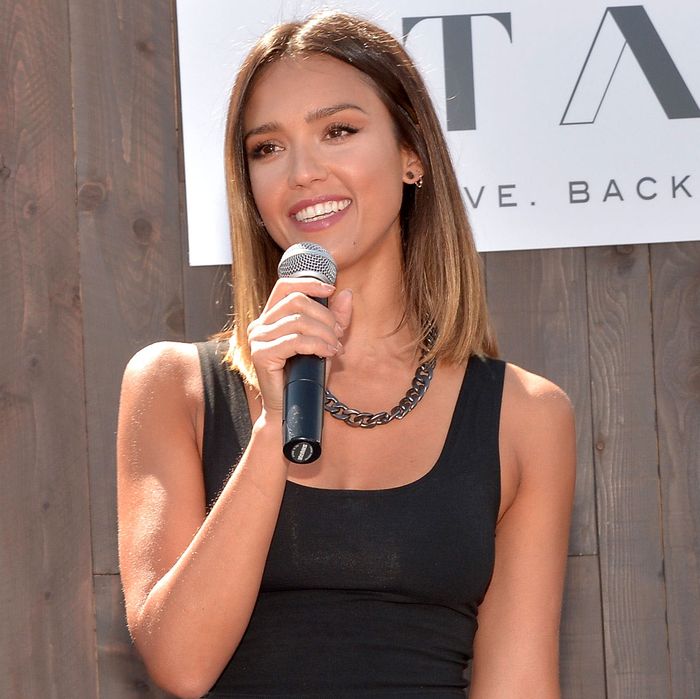 Jessica Alba.
Photo: Charley Gallay/Getty Images for The Honest Comp
Jessica Alba's natural-products brand, Honest Company, has voluntarily recalled its Organic Baby Powder, after tests showed the product was potentially contaminated and may cause skin and eye infections. The recall comes just a year and a half after the company found itself in hot water over claims its sunscreen may fail to actually protect customers from the sun.
In a Wednesday video, Honest Company co-founder Christopher Gavigan explained that routine safety and quality testing found "possible contaminations with organisms" in the brand's Organic Baby Powder, including "species associated with skin or eye infections."
"For that reason, and with the full knowledge and under the guidance of the FDA, we decided to voluntarily recall this product under an abundance of caution," Gavigan said in the video.
The baby powder has been in stores since April 14, Reuters reports, and is sold in four-ounce containers. According to the video, the company is offering full refunds for the product. However, Gavigan noted that no other Honest Company products are included in the recall.