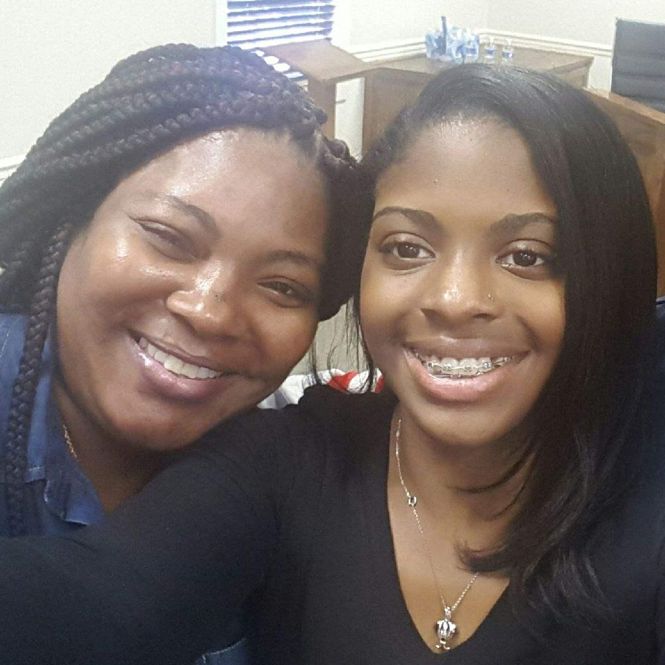 Shanara Mobley, Kamiyah Mobley, and Craig Aiken.
Photo: Facebook
Last week, 18-year-old Kamiyah Mobley — who was abducted from a Jacksonville, Florida, hospital the day she was born back in 1998 — was found living in South Carolina under a different name and with the woman she believed was her biological mother. That woman, 51-year-old Gloria Williams, was arrested and charged with kidnapping (she reportedly disguised herself as a nurse the day of the crime), while Mobley went on to meet her biological family for the first time.
Per WCSC, Kamiyah was reunited with Shanara Mobley and Craig Aiken on Saturday, and Aiken told the station "first meeting was beautiful, it was wonderful, couldn't went no better … she was glad to meet us."
"It's a feeling that you can't explain it, it's hard to put it in words right now, it's hard to deal with this here right now," Aiken added. "We are just trying to process it, 18 years, it's going to be hard to make that up."
Meanwhile, Charles Manigo, who raised Kamiyah and believed himself to be her father called the situation "a shock" in an emotional interview with ABC News.
Manigo calls Alexis Kelly Manigo — as Kamiyah was known — "the love of my life" and says that regardless of the situation, "she's still my child."

Per News4Jax, during Williams's hearing, she blew Kamiyah a kiss and Kamiyah responded with "I love you, Mom."