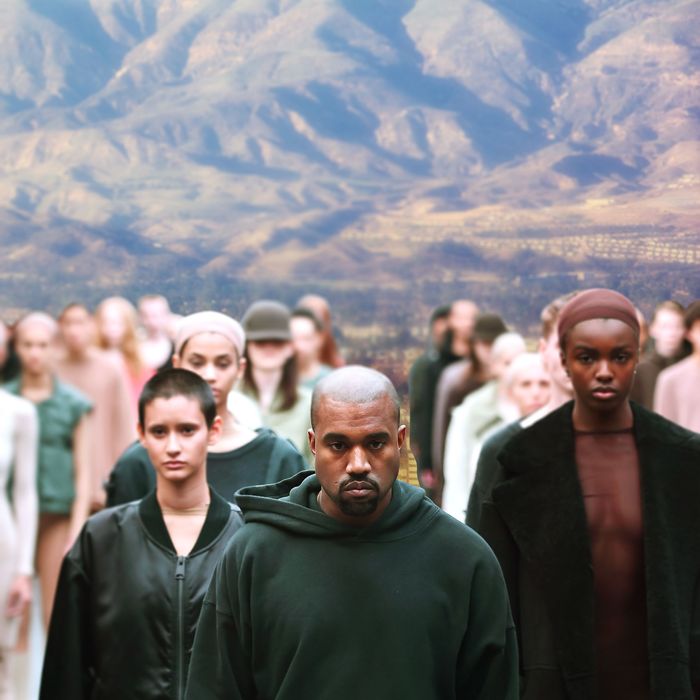 Here's what we're picturing.
Photo-Illustration: Getty Images
Calabasian style has reared its head yet again. After rumors arose earlier this week that Kanye West would be adding another line to his design portfolio, Kim Kardashian went ahead and unveiled a preview on her Snapchat. And the line is titled, what else, Adidas Calabasas.
Pieces include a name-plate necklace that will proclaim your love for the suburb, and a pair of track pants with "Calabasas" printed down the sides. (According to Hypebeast, we can expect those to come out this spring.) The Valley hasn't been this fashionable since the Juicy-clad days of the Bling Ring. And honestly, high-end streetwear, which has been in a post-Soviet-chic holding pattern for a while now, could use a new geographic inspiration. So why not one with totally awesome malls?

We've reached out to reps for West and Adidas for more information on the clothing line, and will update this when we hear back.