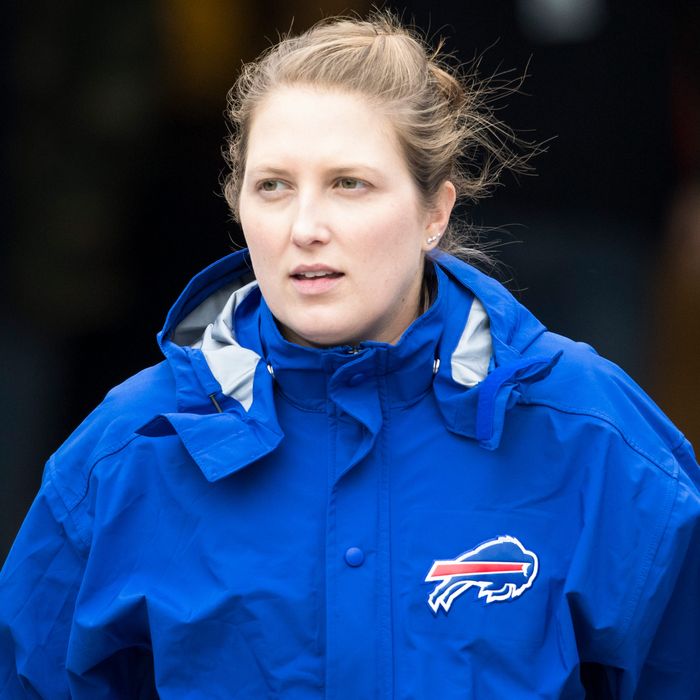 Photo: Brett Carlsen/Getty Images
In January of last year, the Buffalo Bills brought on Kathryn Smith as their quality-control special-teams coach, making her the first full-time female NFL coach in history. A little over a year later, Smith has been let go by the club.
Smith came up through the organization by starting as Rex Ryan's assistant in 2014, and moved up the ranks that way. In December, head coach Rex Ryan was fired by the Bills and replaced by Sean McDermott. As noted in a release on the Bills' site, 13 other coaches besides Smith were let go for the 2017 season. As sportswriter Jane McManus points out, coaching positions in the NFL aren't heralded for their job security, and Smith has long-standing connections with the New York Jets.
In November, a degenerate Seahawks fan yelled at Smith from the stands to "get him a Pepsi."