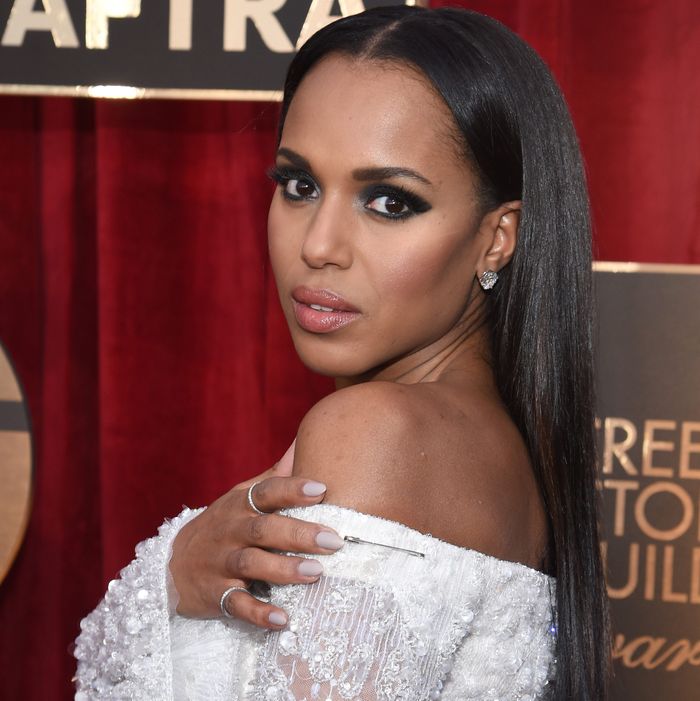 Kerry Washington.
Photo: Dimitrios Kambouris/Getty Images for TNT
As people around the country flooded airports to protest, actors attending last night's SAG awards used their platform to speak out against Trump's executive order on immigration.
Clad in an off-the-shoulder Roberto Cavalli gown, Kerry Washington accessorized the look by donning a safety pin on her left arm. Safety pins were adopted as a symbol to show one's support for victims of intolerance in the wake of Brexit and spread to the U.S. shortly after.
While the safety-pin movement has been derided as a form of slacktivism, the gesture takes on heightened commitment in the spotlight of the red carpet.

"A lot of people are saying right now that actors should keep our mouths shut when it comes to politics," Washington said in her introduction to the ceremony, which would feature a series of moving appeals for tolerance over the course of the night. "But the truth is, no matter what, actors are activists because we embody the humanity and worth of all people. This union helps me do that."