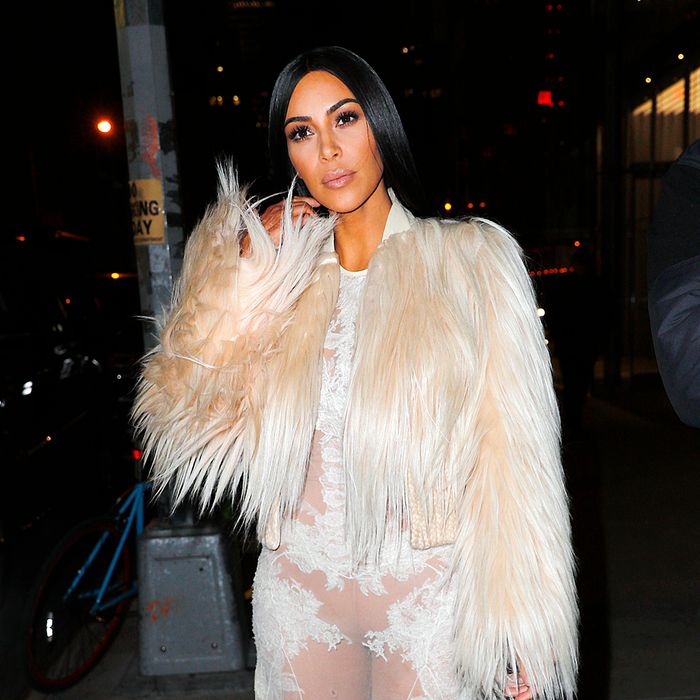 Kim K., just being glam.
Photo: Jackson Lee/Jackson Lee
In case you were in need of more evidence that Kim Kardashian is feeling more like her old self, look no further than the latest photos taken near the film set of Ocean's Eight. Kim and sisters Kendall and Kylie Jenner were all photographed near the film's set on Monday night. Kim and Kendall, in particular, were dressed to the nines in sheer, white floor-length gowns suited for a red carpet.

"Page Six" previously reported that there's a crucial scene in the upcoming film that involves the Met Gala. The attention to detail has been so painstaking, the tabloid reports, that name cards on tables listed real, previous guests and cameos have been filmed with the likes of Alexander Wang, Zac Posen, and fashion editors. Anna Wintour, Vogue's top editor, is also rumored to be locked in for a future scene.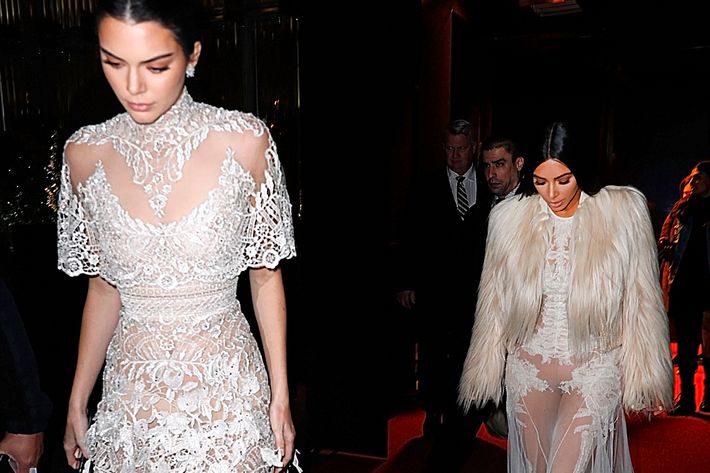 No word on exactly what Kim's scene entailed, but she's definitely looking like the glamorous Kim of before.