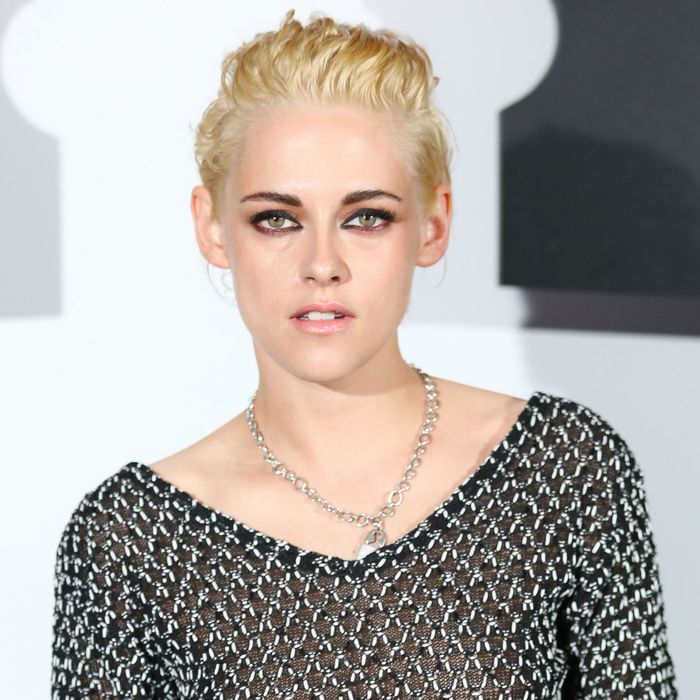 Kristen Stewart.
Photo: David X. Prutting/BFA.com
When Kristen Stewart isn't busy giving the middle finger to the world, she's taking time to explore her interest in using artificial intelligence to make film. The actor and director recently co-authored a new research paper on the subject.
Published on Wednesday on ArXiv, an online research database operated by Cornell, Stewart and her co-authors wrote about something called "neural style transfer," an AI technique used in the new short film she wrote and directed, Come Swim. The paper notes that the film is a "poetic, impressionistic portrait of a heartbroken man under water," and used the technique to make the film appear as if it were grounded in a painting.
"We take a novel artistic step by applying Neural Style Transfer to redraw key scenes in the movie in the style of the painting, realizing them almost literally painting that underpins the film."
"The painting itself evokes the thoughts an individual has in the first moments of waking (fading in-between dreams and reality), and this theme is explored in the introductory and final scenes where this technique is applied. This directly drove the look of the shot, leading us to map the emotions we wanted to evoke to parameters in the algorithm as well as making use of more conventional techniques in the 2D compositing stage."
The paper goes on to describe in great technical detail how the filmmakers were able to accomplish that. As Quartz notes, Come Swim will be screened at the upcoming Sundance Film Festival, where we can only hope someone will toast (or at least raise their middle finger) to Stewart's academic accomplishment.