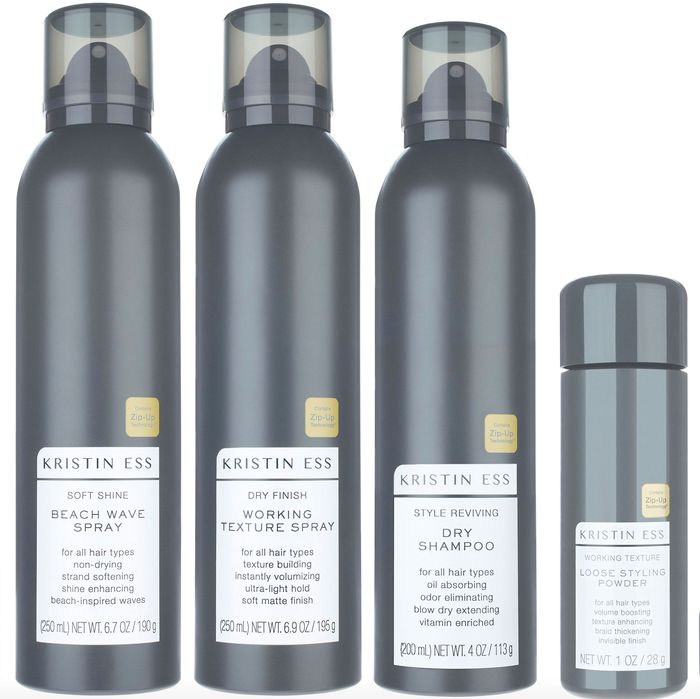 Kristin Ess's new hair-care line.
The beauty pictorial on Pinterest is ubiquitous, and for that you can blame Kristin Ess; quality hair care is becoming more affordable than ever, and for that you can blame her, too. The celebrity hairstylist and co-founder of the Beauty Department is launching a hair-care line this month and not one item is over $14.
Arriving at Target.com January 15 and in brick-and-mortar stores January 22, Ess's eponymous line features 15 hair-care items that range from $10 to $14. There's a shampoo-and-conditioner set meant for every hair type that's dubbed "The One," a cleansing conditioner to tame frizz, a wave spray to foster texture, and a mousse to facilitate volume, to name a few. Each product in the line incorporates what Ess calls "Zip-Up" complex, which is a proprietary compound that contains ingredients like plant proteins and algae to protect hair from damage. In all, the line looks promising. And if you're wondering how you might use all of the styling products Ess is offering, boy, does she have the perfect tutorial for you.