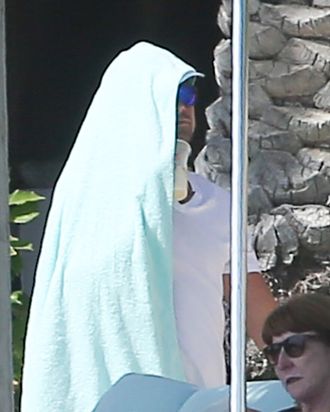 Leonardo DiCaprio in Mexico.
Photo: FAMEFLYNET PICTURES
Confronted with the dystopian reality of 2017, Leonardo DiCaprio sensibly sought protection under a beach towel on Monday while vacationing with his Wolf Pack in Mexico. He is expected to remain under the towel until it is safe to emerge (so maybe never?).