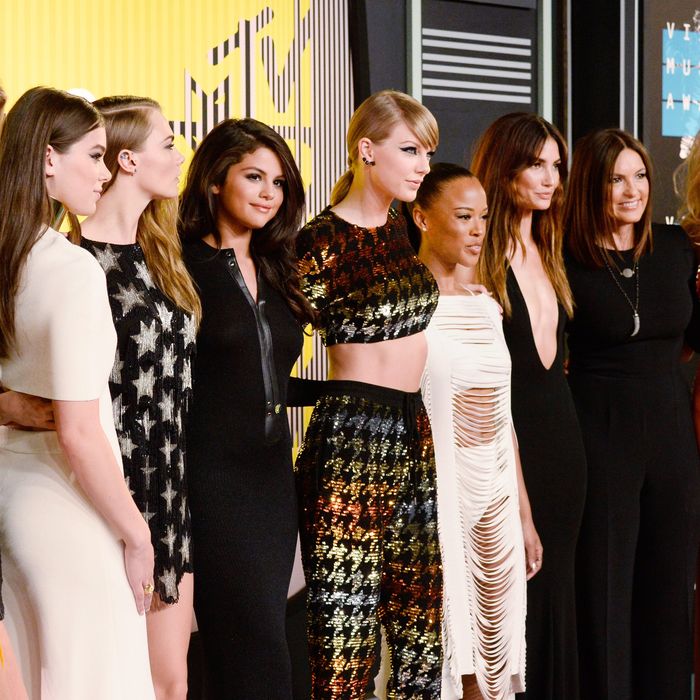 Taylor Swift and "squad."
Photo: Frazer Harrison/Getty Images
Sometime on Saturday afternoon, President Donald Trump and President of the Taylor Swift Squad for Best Friends and Frenemies Taylor Swift heard the news: Likely more than 3 million women, men, and potential Taylor Swift fans showed up to Women's Marches across the country to protest the new administration. Three million is a significantly larger number than 250,000, which is the estimated sum of people who attended Trump's inauguration on Friday. While Trump responded to this discrepancy by dispatching surrogates to discuss "floor coverings" and "alternative facts," Swift reacted in her now-customary fashion: She jumped on the bandwagon a little too late.
By the time Swift sent this tweet (at 4:10 p.m. ET), she had missed her chance to link up with Lena Dunham or Blake Lively or Karlie Kloss's boyfriend. She was not spotted at any of the marches.
We have reached out to Swift for comment and will update this post if we hear back.