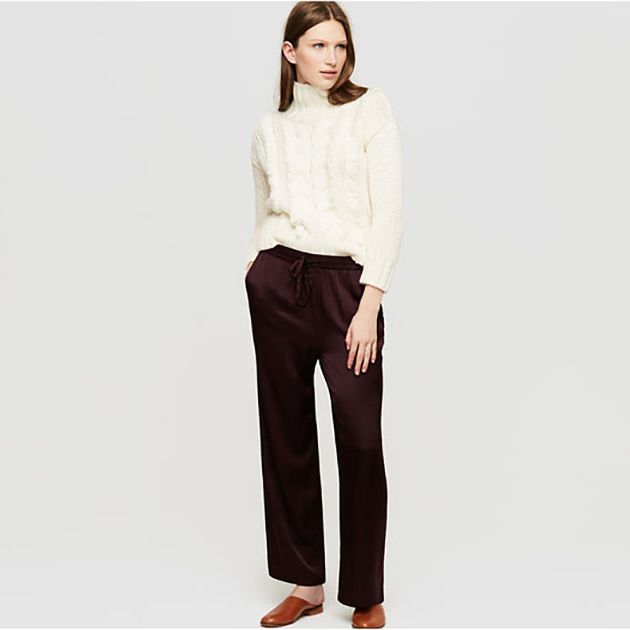 At the beginning of every week at the Cut, we're highlighting one great purchase that won't take up your whole paycheck. If you're looking for something to splurge on instead, check back every Friday for an item that's absolutely worth eating ramen noodles for the rest of eternity.
Some consider sweatpants a cardinal fashion sin — a sign that you've officially stopped caring about getting dressed and have retreated to countless weekends on the couch. But if the illusion of designer knockoffs and Justin Bieber tour merch can become hot fashion currency, what's so wrong about pants with a little elastic at the waist? If they're well-made, not a thing. Lou and Grey, the L.A.-inspired little sister to Ann Taylor, has finally spawned its own physical retail space and website, and these half-sweatpants, half–work pants are the ultimate compromise for sweatpants naysayers and comfort addicts. And unlike other pieces that can be called athleisure, these don't actually look like you've stepped out of a weight-lifting session. With relaxed tailoring and a barely-there sheen that adds a fanciful edge, these you can ever wear to work — just throw on a crisp white button-down and leather loafers. These aren't like those thin sweats either; the weighty fabric helps insulate your legs to trap in some much-needed heat. Sure, they're 80 bucks, but when the styling possibilities are endless, it's well worth it.

If you buy something through our links, New York may earn an affiliate commission.