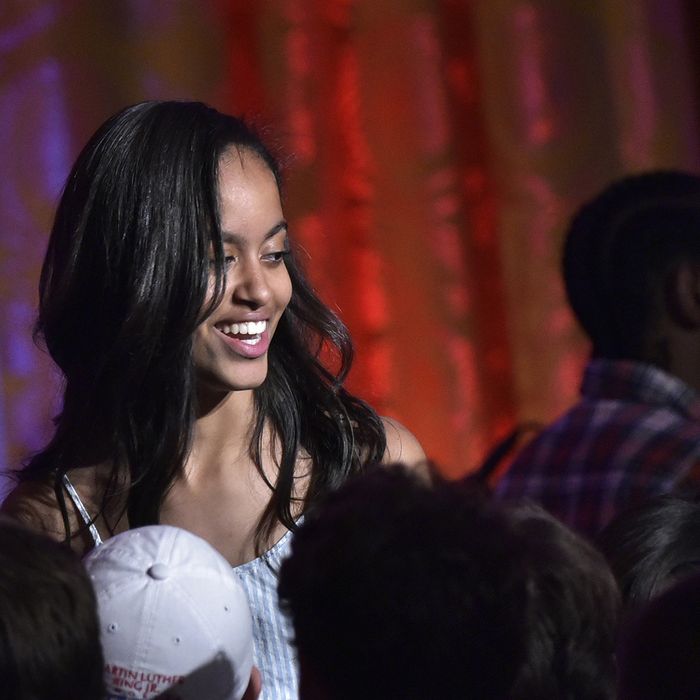 Malia Obama.
Photo: MANDEL NGAN/AFP/Getty Images
We already knew that Malia Obama is taking a gap year before starting her studies at Harvard University, but now we have a clue as to what she might be doing in the in-between time. According to Page Six, Malia has nabbed an internship with Hollywood producer Harvey Weinstein. The tabloid doesn't provide other details except that "sources buzzed about the gig before inaugural weekend."

If true, it wouldn't be out of step with what she's done in summers past. Malia previously had an internship on the set of HBO's Girls, where she was seen running around grabbing coffee for the show's cast and crew. Page Six also reports Malia interned at Halle Berry's CBS show, Extant, and at an unnamed fashion house.

Weinstein has long been a big supporter of the Democratic Party and notably hosted a fundraiser in his home for President Barack Obama in 2011. If Malia indeed interns with Weinstein later this year, here's hoping she gets to do more than grab coffee.