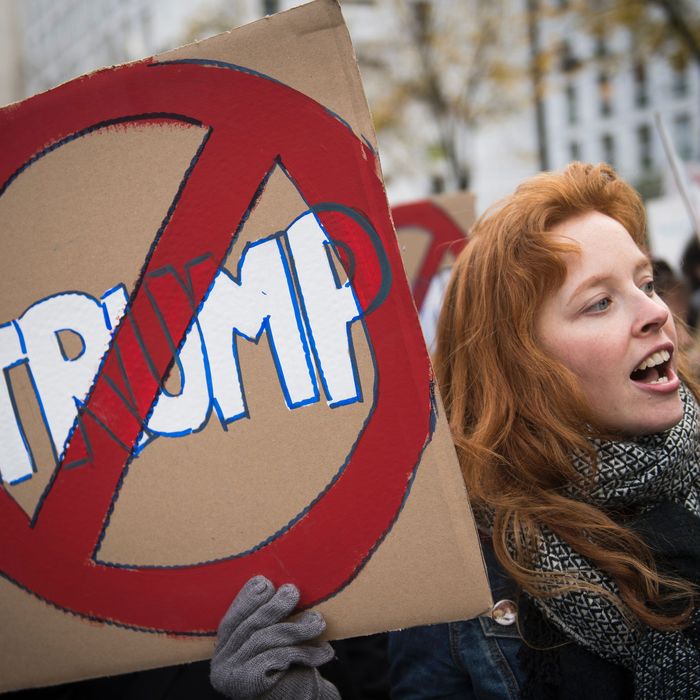 Photo: MARTIN BUREAU/AFP/Getty Images
The Women's March on Washington is fast approaching and businesses around D.C. are preparing for the hundreds of thousands of women (and men) arriving to the city who, in between protesting, will need warmth, coffee, and bathrooms.
In an attempt to inform marchers on where to go when they need relief, warmth, or a meeting spot for their fellow marchers and friends, one woman has begun compiling these locations into a handy Google Map that can be shared, printed, or embedded. The growing list highlights so-called Welcome Stations that are specifically geared toward march attendees, like the National Museum of Women in the Arts and the Air & Space Museum. (If you're a breastfeeding mother who will need to pump or nurse, additional information can be found here.) The map owner recommends printing a copy here, because cell service at the march is bound to be spotty.