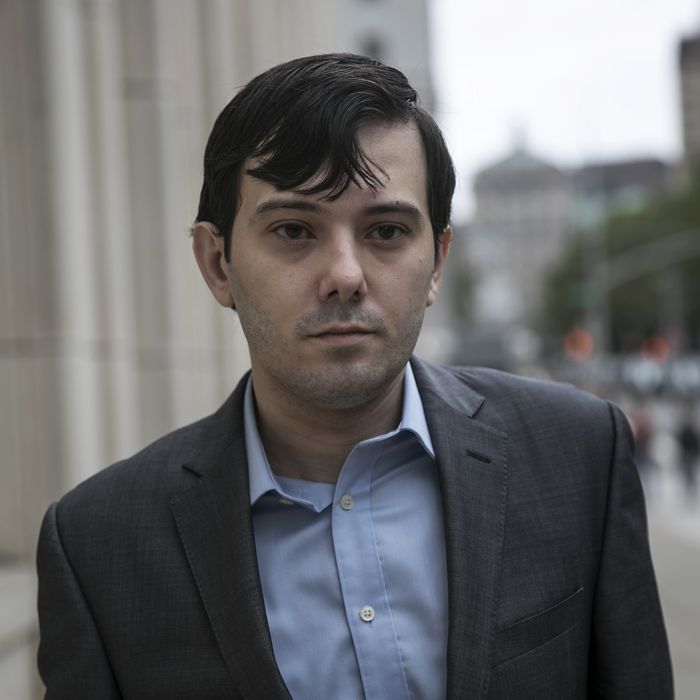 Photo: Victor J. Blue/Bloomberg via Getty Images
Martin Shkreli has been tweeting all morning at writer Lauren Duca, who caught his attention after she schooled human bow tie Tucker Carlson on his own show a few weeks ago. Shkreli apparently direct-messaged her a few days ago to ask her to be his plus one to the inauguration, despite the fact that she's married and he's, well, Martin Shkreli. "I would rather eat my own organs," she replied publicly.
Shkreli has since changed his Twitter bio to read "also i have a small crush on @laurenduca (hope she doesn't find out)," posted a so-called fan-made collage of Duca as his Twitter header, and is now using as his profile pic a Photoshopped image that was originally of Duca with her husband, whose head has been replaced by Shkreli's.
Duca and others have reached out to Twitter CEO Jack Dorsey to intervene. As of this writing, Shkreli is still busy tweeting at Duca.
Update: Shkreli's Twitter account has been suspended.