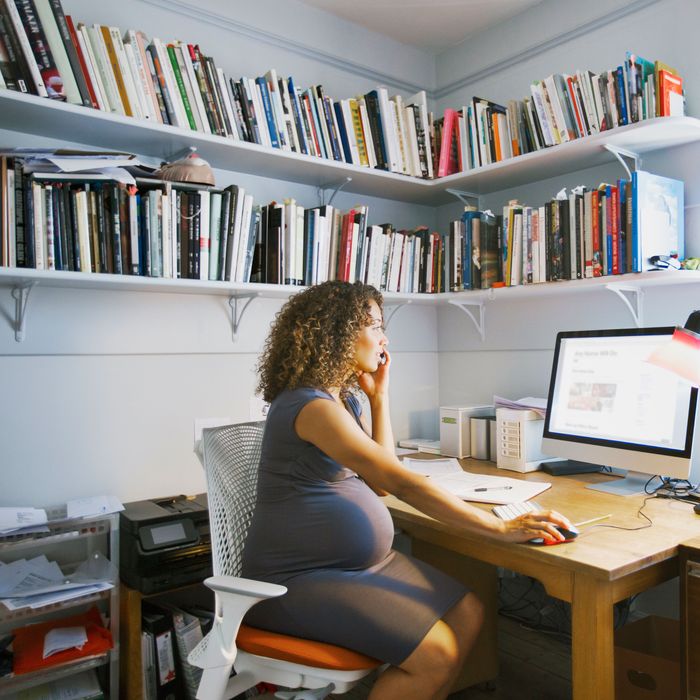 Photo: Kelvin Murray/Getty Images
There was a lot of talk about Donald Trump's alleged plan for paid leave in September, which was co-written with the help of his daughter and surrogate, Ivanka. The plan, which offered certain working mothers (not fathers, nor same-sex couples, nor single or adoptive mothers, apparently) six weeks of paid leave, was an attempt to show that the Don did care about women, after all. Six months and an election later, President Trump has made no further mention of it.
But new research from the Ohio State University's Center for Human Resource Research found that, advancements in paid-leave policies or no, women are not taking advantage of maternity leave any more than they did over 20 years ago. From the study:
The research showed that about 273,000 women in the United States took maternity leave on average each month between 1994 and 2015, with no trend upwards or downwards. Fewer than half of them were paid during their leave.

But during that time the U.S. economy grew 66 percent and three states (California, New Jersey and Rhode Island) enacted and implemented paid family leave legislation.
Comparatively, the number of men taking paternal leave has tripled since 1994, when 5,800 men were taking leave per month, compared to 22,000 per month in 2015. Given the recent progressive trend of expanding "maternity leave" to "family leave," that growth is not surprising. What is more surprising is that fewer than half of the women who took maternity leave in 2015 were paid during their time off, whereas 70.7 percent of men on leave were paid for their time off.
It's worth noting that when companies offer paid family leave, studies have found it is actually beneficial to the company, as it helps companies save on health-care costs and decreases turnover. Trump might want to consider revisiting — and updating — that plan from September, after all.