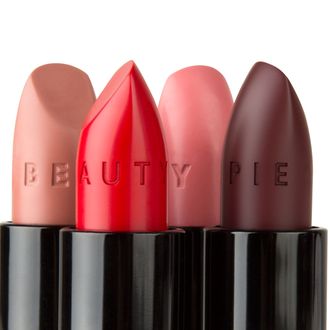 You like pie, don't you? Of course you do — blueberry, strawberry rhubarb, apple crumb caramel. Well, there's a new pie in town. And while you can't eat this one, you're likely to love it as much as anything on the menu at Four & Twenty Blackbirds. It's called BeautyPie, and it's an Everlane-like start-up for cosmetics.
"No one believes in a fixed price [for beauty] anymore," says BeautyPie founder Marcia Kilgore, who spent decades creating beauty products as the founder behind Bliss and Soap & Glory. Although beauty product sell less frequently at a discount than fashion, the big beauty sales necessitated by a competitive retail environment can make consumers view prices as a "wait-and-see-if-they-go-on-sale" number. Inspired by an economic scale-production model and the at-cost membership pricing of warehouse clubs, Kilgore envisioned BeautyPie as an Everlane-meets-Costco for beauty.
BeautyPie's promise is that it cherry-picks the best formulas from Kilgore's favorite factories, and offers it to members at ridiculously low prices. A monthly membership gives you access to luxury foundation for $5 and glossy lipstick and quality mascara for $2 apiece. "We let women come through the back door at factory cost," Kilgore explains. "The mark-up on makeup is huge — it's 10 to 12 times [the cost of production]."
Kilgore and her team test formulas from factories in cosmetics capitals such as Italy, Korea, France, and Japan to make cosmetics that rival most prestige brands. The BeautyPie dream is to offer quality luxury products without the markup of having fancy name attached to them.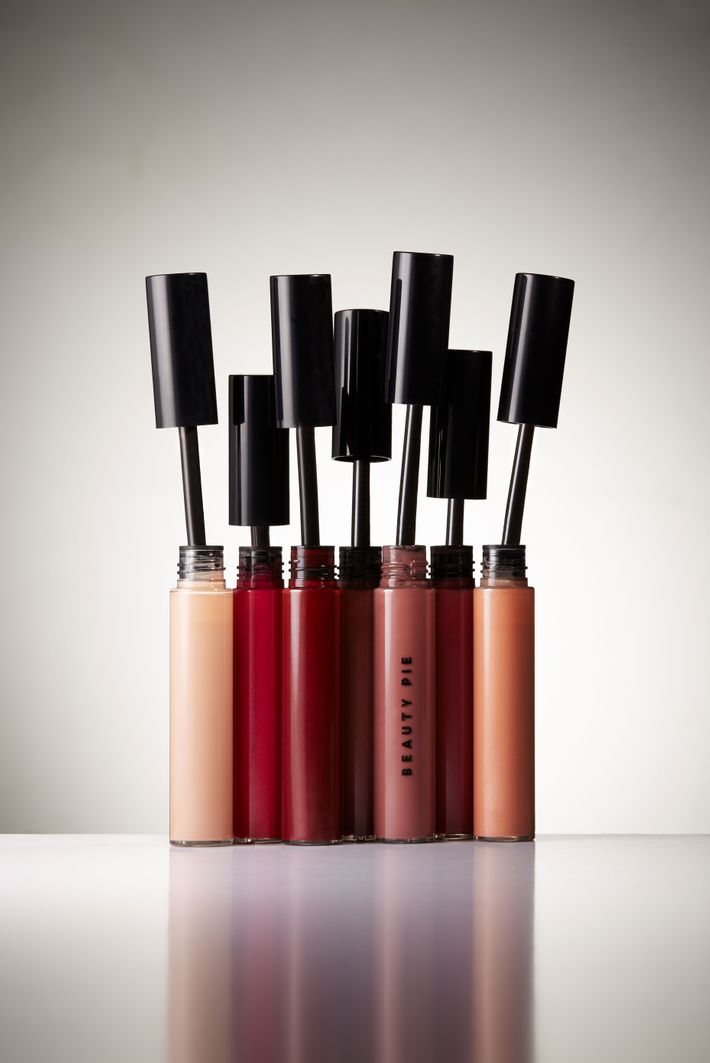 "You go to these factories, and it's just the most fun," says Kilgore. "It's like walking into a gingerbread house for makeup. These people and formulators spend an entire year trying to whip up a new lipstick. I would leave each factory with a suitcase of new beauty formulas and think, 'How would women feel if they could do the same?'" Although Kilgore won't disclose which brands BeautyPie shares factories with, she insists they're all top of the line.
The $10 monthly membership covers Kilgore's inventory costs and overhead, and has a shopping limit of $100 (not including shipping and handling). Nonmembers can buy BeautyPie items at retail cost, meaning a foundation will set you back $44 instead of $2. The brand launched just a few months ago, and Kilgore says the selection will increase as BeautyPie grows. Below, some of the standout products: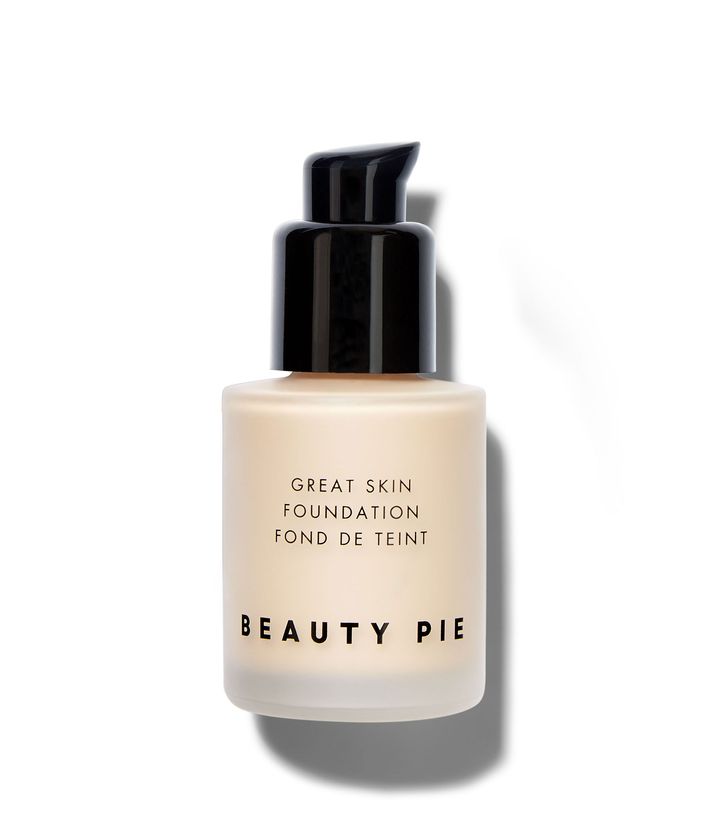 BeautyPie Everyday Great Skin Foundation: You may recognize the similar packaging and feel of this foundation with a beauty brand that has collected dozens of "Best Foundation" awards. Although it costs less (if you're a member) than most drugstore foundations, it feels far more luxurious. The foundation has a nice, matte finish that doesn't look dull on the skin and is easily blendable. A little goes a long way — you'll want to use a Beauty Blender liberally to make sure it doesn't look too cakey on the skin. Kilgore says the shade range will continue to expand.
BeautyPie Future Lipstick: This has a nice, weightless feel on the lips, and doesn't feel oily or greasy. It also has a good grip to it so that it doesn't slide all over your mouth or into chapped lip cracks. The color payoff is rich and true, so that you don't require more than one coat. Like many matte lipsticks, it can be a little drying — but only after extended wear.
BeautyPie Triple Beauty Luminizer: I dipped my finger into this pot expecting to find a solid, but instead I felt a delightful whipped-cream highlighter. Perhaps all you need to know is that there is a rave review on BeautyPie's website with the headline, "Yas Qween!" The highlighter comes in a flattering Champagne color that doesn't look too sparkly on the skin.
BeautyPie Moisture-Lock Wonder Gel Lip Liner: Any nostalgic Brandy Wine lip-liner user will remember the lasting color payoff … but with dry lips. Here's a liner that doesn't compromise. As a gel, it has a creamier texture than a pencil, so that it doesn't leave your lips looking puckered and line-ridden. The colors are vibrant and if you blend Plum Loco and Damzel, you get a nice approximation of M.A.C's Spice lip liner.