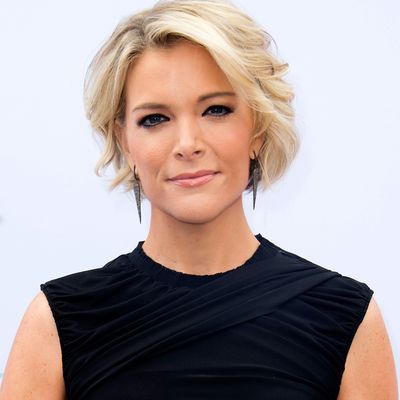 Megyn Kelly.
Photo: VALERIE MACON/AFP/Getty Images
Following months of prolonged contract negotiations and feverish discussion about her fate, the New York Times reports that Megyn Kelly is leaving Fox News to transition into a "broad new role" at NBC.
Kelly will take on a multifaceted role at the network, where she will "host her own daytime news and discussion program, anchor an in-depth Sunday night news show and take regular part in the network's special political programming and other big-event coverage."
The financial details of Kelly's deal were not disclosed. While Fox reportedly offered Kelly more than $20 million to renew her contract, she has stated that money would not be the only factor in her decision, and that she wanted a role that would allow her to grow her talents and to spend more time with her three young children.
Kelly's departure marks a major shake-up for Fox, where she is their second-most-watched host after Bill O'Reilly and a rare centrist voice amid the network's right-leaning lineup. Throughout 2016, Kelly made news almost as often as she broke it, sparring publicly with Donald Trump throughout the campaign and becoming a leading voice in the sexual-assault allegations against former chairman Roger Ailes.