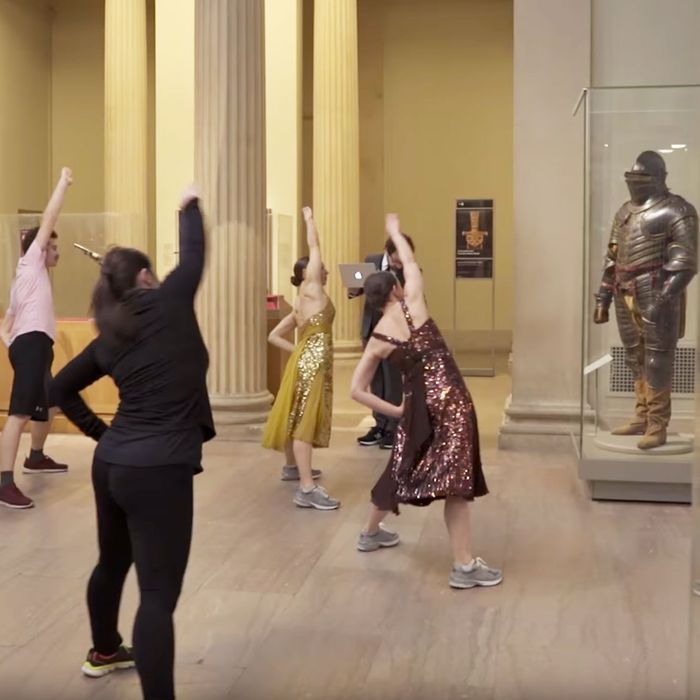 Photo: Courtesy of The Metropolitan Museum of Art
The integration of fitness with daily activities has long been something we've had to deal with — think standing desks and Skechers shape-ups. But now, a new performance collaboration at the Metropolitan Museum of Art merges a workout session with a museum tour.
On Thursday through Sunday mornings until February 12, you can take part in "The Museum Workout" — an 8:30 a.m. fitness class and museum tour by choreographer Monica Bill Barnes and her dance partner Anna Bass. Barnes and Bass pair their sneakers with sparkly dresses, and the tour route and soundtrack come via artist Maira Kalman. At $35, it costs about the same as a SoulCycle class.
You can also always visit the Met the old-fashioned way: by walking around very slowly and regretting that you didn't check your coat.