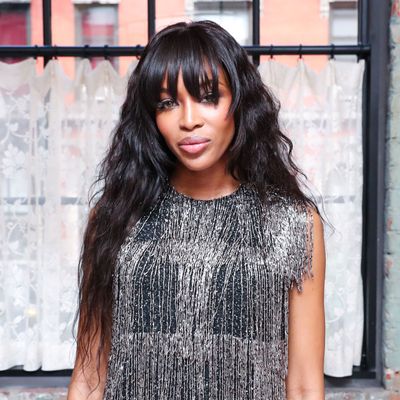 Naomi Campbell.
Photo: Neil Rasmus/BFA.com
Just two days before Kim Kardashian was robbed at gunpoint in Paris, she posted an Instagram of herself hanging out with Naomi Campbell. During a Thursday appearance on The Wendy Williams Show, the supermodel explained that she sympathizes with all Kardashian has gone through, as Parisian robbers also threatened to kill Campbell years ago.
Campbell told Williams that she had just landed at the airport from Switzerland in 2012, and was on her way to visit her "lovely papa" Azzedine Alaïa. But as soon as she got into the car, she realized something was off. "It wasn't my normal driver. It was weird because he had the window rolled down," even though it was late November, Campbell explained. The driver also had the doors unlocked, and there was a weird perfume smell.
Once they got to Alaïa's home, which was near his store, she was confronted by a gang of robbers. "They attacked me, they opened up my car door, and they said, 'Naomi Campbell, we're going to kill you,'" she told Williams. But Campbell refused to give up her bag, and people inside Alaïa's shop came out at that time, and "basically" saved her.
The supermodel believes that her driver was in on the robbery — and that Kardashian was the victim of the same gang of thieves. "It's a whole ring that's been happening for a few years now," Campbell said. "I very much sympathized with her, and I felt for her right away. I hated hearing those stories that it wasn't true. It was absolutely true, and it happened to me, and it happened to a few other people but it's not for me to say."