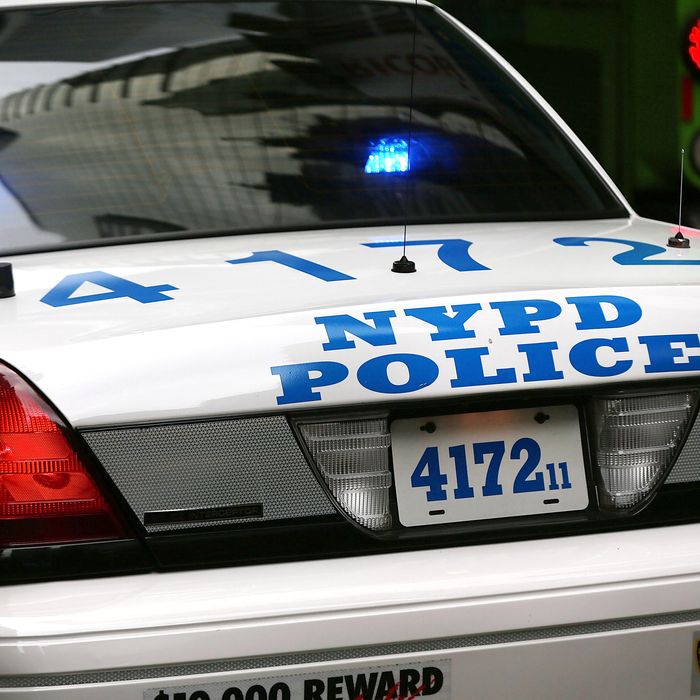 Captain Peter Rose oversees the NYPD's 94th Precinct.
Photo: Spencer Platt/Getty Images
Captain Peter Rose, who oversees the NYPD's 94th Precinct, apologized on Tuesday for comments he made about rape at a Community Council meeting last week. Rose told a reporter that he "[wasn't] too worried" about an increased number of reported rapes in his precinct because "out of 13 [reported rapes], only two were true stranger rapes."
"They're not total abomination rapes where strangers are being dragged off the streets," he added at the meeting. "If there's a true stranger rape, a random guy picks up a stranger off the street, those are the troubling ones. That person has, like, no moral standards."
Rose's comments drew criticism from Jane Manning, the director of advocacy for the National Organization for Women (NOW), who said they set "a tone for all the officers of a unit about how seriously to take acquaintance rape cases," and could discourage rape survivors from coming forward. Additionally, NOW NYC had planned a protest outside Rose's office on Tuesday afternoon. But Rose took to Twitter Monday night to apologize and assure followers his department is even-handed when it comes to rape cases.
"Every rape, whether it is perpetrated by a stranger or someone known to them, is fully investigated," he wrote. "My comments suggested otherwise, and for that I apologize."