46 Signs From the Women's March on Washington
Of the many signs photographer Gillian Laub captured at the Women's March on Washington on Saturday, one woman's stood out as an inspiring symbol of protests from the past. Shown below and with 46 signs from the day in the slideshow ahead, it was an image of 67-year-old Jan Rose Kasmir, who was the subject of an iconic photograph from a Vietnam War protest 50 years ago.
At age 17, Kasmir shielded her face with a flower before a wall of armed soldiers at the Pentagon. The photo by Mark Riboud was published in Look magazine titled The Ultimate Confrontation: The Flower and the Bayonet and became emblematic of the flower-power movement.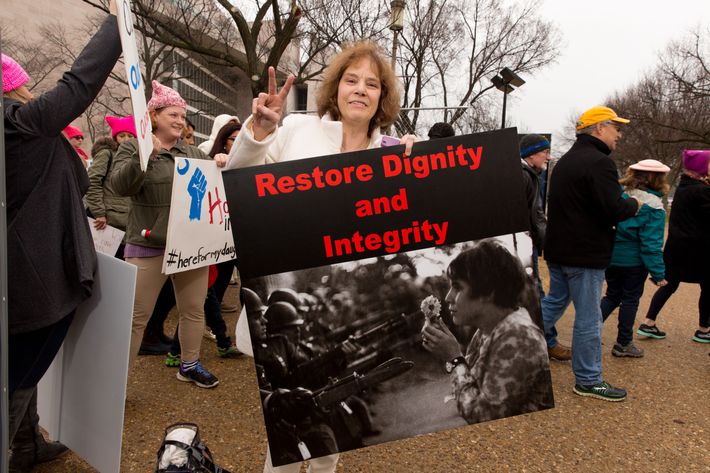 Click ahead to see Laub's best images from the protest.