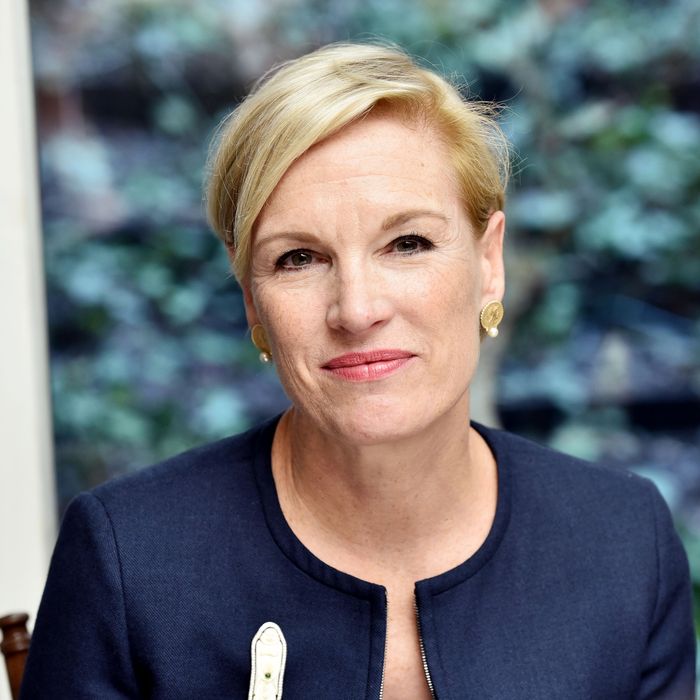 Cecile Richards is a woman with a plan.
Photo: Jared Siskin/Patrick McMullan via Getty Image
Planned Parenthood is preparing for the worst under President Donald Trump. Although donations have been flooding in since the election, the organization already lost Medicaid funds in Texas, and it's preparing for similar challenges in other states. In an interview for Rolling Stone, Planned Parenthood president Cecile Richards said she's prepared to fight the Trump administration if it moves to pull federal funding — an action even most Trump voters oppose.
After acknowledging that the threat Planned Parenthood faces is "very real," Richards told the magazine, "We've been around 100 years and we aren't going anywhere." She added that Planned Parenthood's main line of defense will be to remind politicians just how many of their constituents rely on clinics for basic health care. "There's no one to take our place providing low- and moderate-income people with preventive health care," she said. "There isn't any other entity that is doing that work."
Even if the worst should happen — if the organization should lose its federal funding — Richards said Planned Parenthood will work with state and local governments to make sure clinics are funded and patients get care. It also plans to expand access in blue states, where Richards anticipates that "a lot of the action" will be.
But the most important thing, she said, is making sure Donald Trump and the people around him know just how unhappy people will be if Planned Parenthood loses its funding:
One of the the most heartening, but somewhat perplexing, things is the number of Trump voters who are deeply concerned now about losing access to Planned Parenthood. The polling shows this — supporters of Donald Trump have supported access to and federal funding for Planned Parenthood. So our job right now is to ensure that the incoming president recognizes the devastating impact it would have on real people and their lives — and how important it is not to go that direction.
At least "Mike Pence" knows the score.