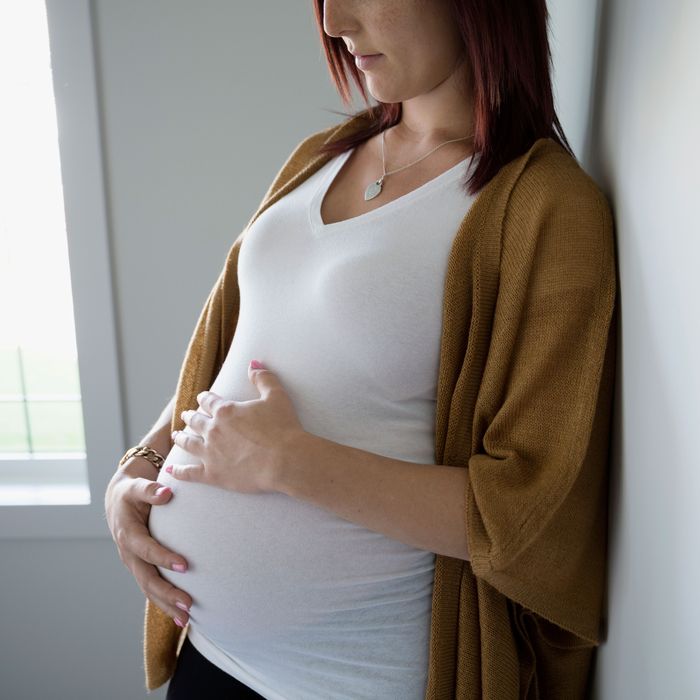 Photo: Hero Images Inc./Getty Images
As doula services grow in popularity, the industry is changing — and not without controversy. In a fascinating new BuzzFeed story, Katie J.M. Baker explores the doula certification agency ProDoula, which is making waves for their unconventional approach to the practice.
While doulas have traditionally been encouraged to offer free or sliding-scale services to those who can't afford them, ProDoula encourages doulas to turn a profit. Run by co-founder Randy "Rock N' Roll Doula" Patterson, they offer doulas various trainings, which often run into the thousands of dollars; the three-and-a-half-year-old company claims to have made $1.25 million last year. And they are firmly against the often-crunchy old guard. "The message previously was: Work yourself out of a job. My message is: Well, that's fucking retarded," Patterson told BuzzFeed.
And Facebook, unsurprisingly, is the perfect stage on which the fighting plays out:

The two Facebook groups ProDoula runs, BOBAD [The Business of Being a Doula] and "So You Think You Can Doula," can be brutal: Members are banned if they don't follow a long list of rules, such as if they write "Kumbaya, sister-hood, doula spirit posts," or talk "negatively about us as a group, or as individuals, in another forum." The drama is good for business. There are just 2,000 ProDoula members, but there are over 10,000 people in ProDoula's Facebook groups, providing ProDoula with a huge pool of potential disciples. After vicious arguments, Patterson once wrote, "the ProDoula phones and emails light up like you can't imagine" as new doulas "decide who to align with and where the future of their doula career can go."

But that's not all! In yet another Facebook incident, Tammi McKinley, a Virgina midwife, posted a status on her personal page, reading, "You haven't lived until you've reached into your purse for your car keys and pulled out a bagged placenta instead." It attracted the ire of many ProDoulas, who attacked her for being "unprofessional." Read the bonkers comment thread here — and the rest of Baker's story here.