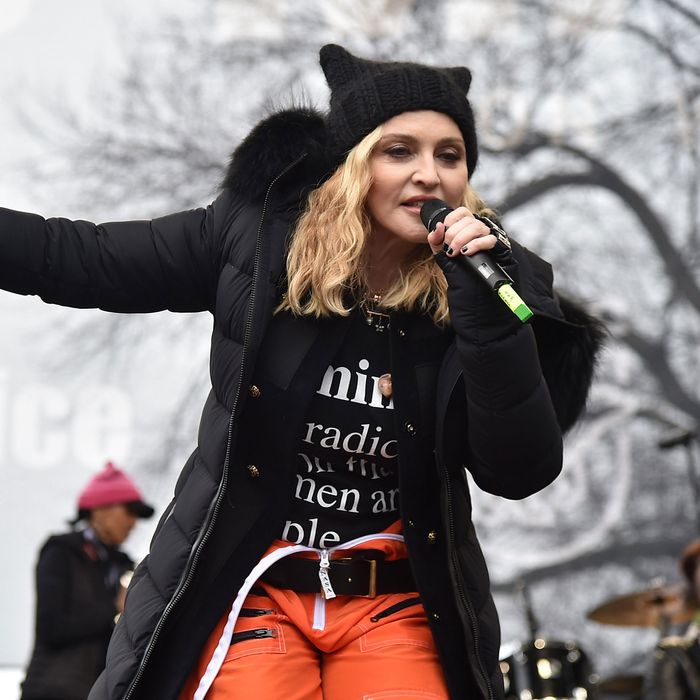 Madonna.
Photo: Theo Wargo/Getty Images
While President Donald Trump chose to slam Madonna as "disgusting" for her recent Women's March speech, others on the right took a different approach. Today, anti-abortion activists gathered on the National Mall for the annual "March for Life" event. One order of business: Saving Madge's soul.
Speaking to the crowd, author and radio host Eric Metaxas implored the marchers to pray for the singer's salvation. Calling himself "outraged" by remarks Madonna had made about how she had considered "blowing up the White House" after Trump's election, he decided to channel his anger into a shared moment of prayer:


Yes, I have not thought a lot about blowing up Madonna's house. And the reason is because the lord I follow commands me to love my enemies. Because I and many of us here are Jesus freaks — we follow the lord of life. I would like you to join me right now in praying for Madonna — Madonna, Jesus loves you. And we're going to pray that his love be revealed to you and everyone who was at the Women's March.
We can only imagine Madonna's response.