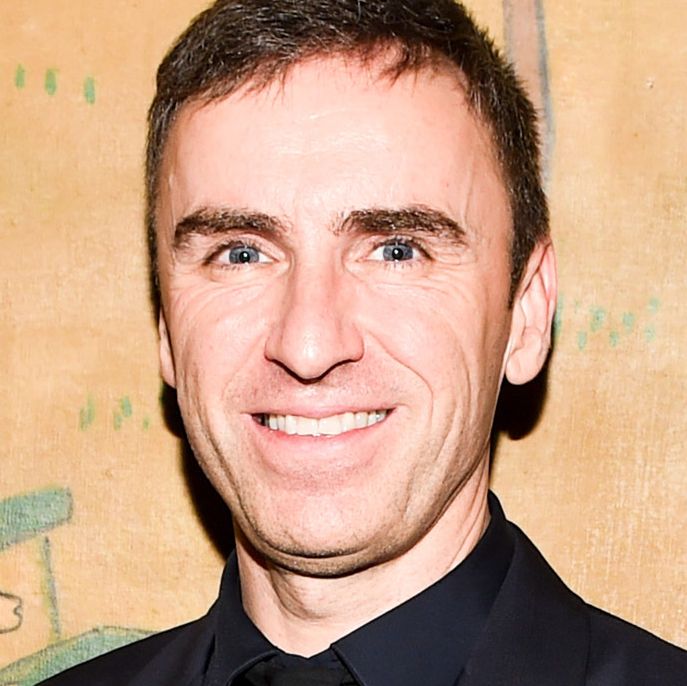 Raf Simons; Virgil Abloh
Photo: BFA
The excitement is building about Raf Simons's upcoming debut show for Calvin Klein, especially after the designer rolled out his Calvin Klein by Appointment collection — a collection of 14 bespoke looks — earlier this week. And the rollout doesn't stop there: Simons is also making the press rounds. In a new interview with GQ Style, he delivered a very light burn of another designer — really, it was more like a momentary Zippo flick. Here was his exchange with the interviewer:

There are some designers now — and I'm thinking of Virgil Abloh at Off-White, Demna Gvalasia with Vetements, Gosha Rubchinskiy — who are connecting with the youth through fashion in a new way. Are there any young designers today that inspire or excite you?
Yes.
Anyone in particular?
Not Off-White. He's a sweet guy. I like him a lot actually. But I'm inspired by people who bring something that I think has not been seen, that is original. It's not always about being new-new because who is new-new?
Still, it seems unlikely that there's any beef there – look, here they are hanging out at men's fashion week! And Abloh has spoken many times about being a superfan and collector of Simons's work.
In more substantive discussion, Simons spoke about the role of fashion as resistance in Trump's America. "You can go and sit there and [cry] or you can just say, I'm going to do my thing," he told the magazine. "I have things that I have to do. And I have not only a responsibility, but a challenge." Game on.