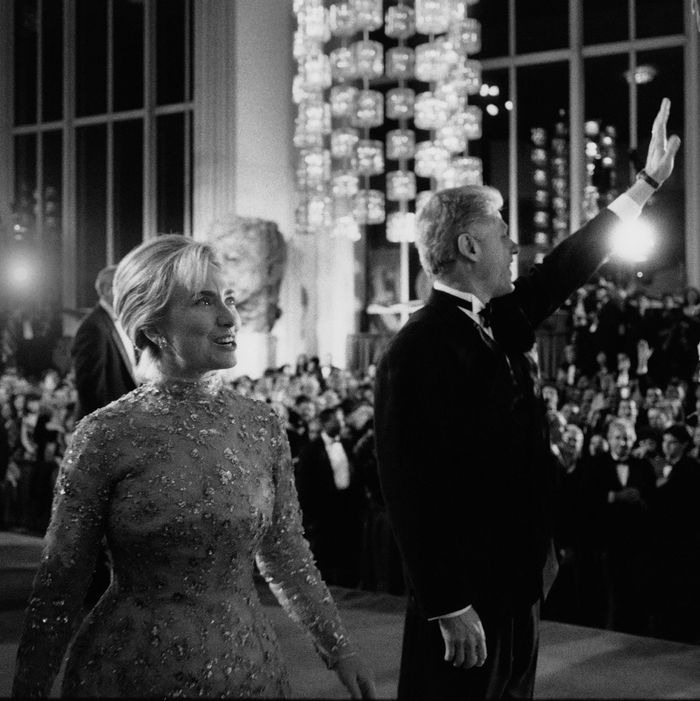 The Clintons leave a 1997 inaugural celebration at the Kennedy Center in Washington.
Photo: The Making of Hillary Clinton: The White House Years by Robert McNeely; © 2017 Dolph Briscoe Center for American History; published by the University of Texas Press.
In January of 1993, two weeks before Bill Clinton's first presidential inauguration, Hillary Clinton asked Robert McNeely to be their official White House photographer. McNeely captured the family's public and private moments for the next six years. In 100 previously unseen photographs now showcased in the collection The Making of Hillary Clinton: The White House Years, published this month by University of Texas Press, we see the former First Lady host Princess Diana and Anna Wintour, decorate the White House Christmas tree, and pose in a stylish fur headpiece in Moscow.
"Despite having been in the public eye for so long, Hillary Clinton is often described as the least-known, least-understood famous person in America," McNeely writes in the book's introduction. "I hope that in taking readers behind the scenes and showing her from new angles, these photographs might provide greater insight into the making of this extraordinary woman." The candid photos give a glimpse into the family's private life. Click ahead to see her 1997 inaugural gown by Oscar de la Renta, a blue skirt suit, and a meeting with Madeleine Albright.
If you buy something through our links, New York may earn an affiliate commission.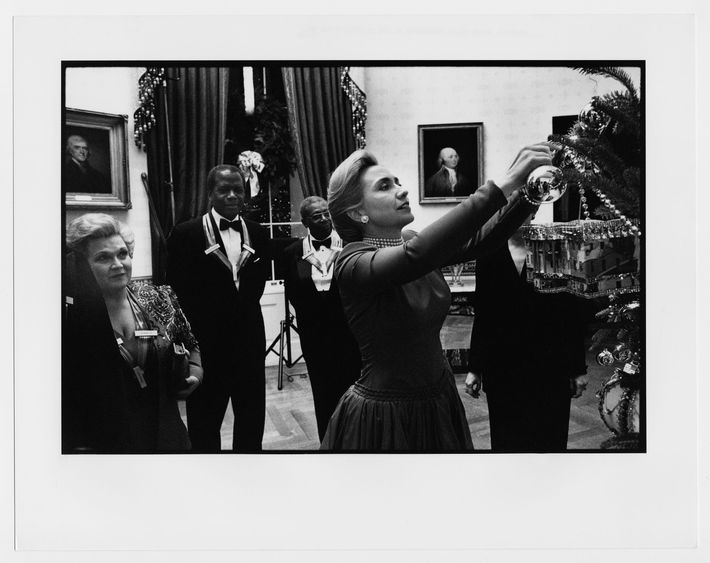 December 3, 1995 
Rearranging the decorations on the White House Christmas tree in the Blue Room of the White House, at a reception for the Kennedy Center Honors recipients. Left to right: Marilyn Horne, Sidney Poitier, B.B. King, and Hillary Clinton.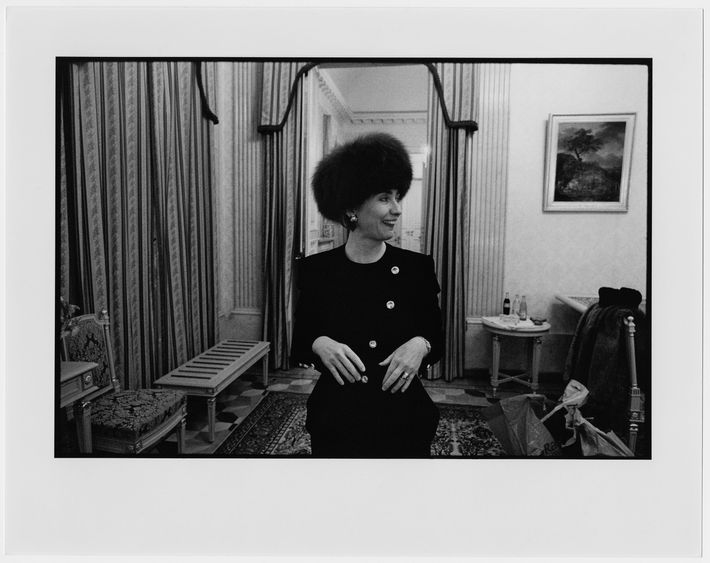 January 14, 1994
Showing off a new hat to an off-camera Bill and Chelsea Clinton in the guest quarter of the Kremlin, Moscow.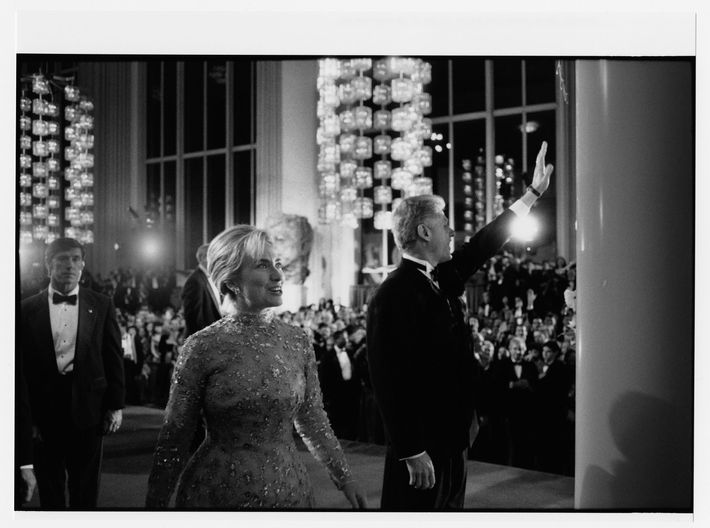 January 20, 1997
Leaving the inaugural celebration at the Kennedy Center in Washington.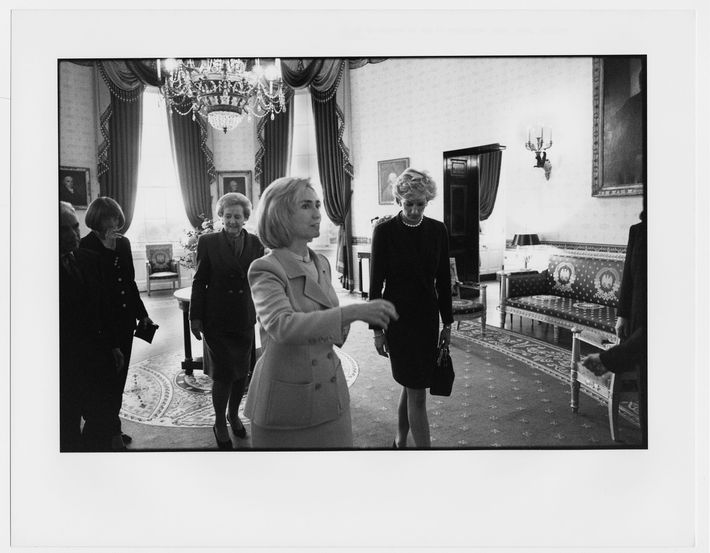 September 24, 1996
Leaving the Blue Room for the East Room are (left to right) Ralph Lauren, Anna Wintour, Katherine Graham, Hillary Clinton, and Princess Diana.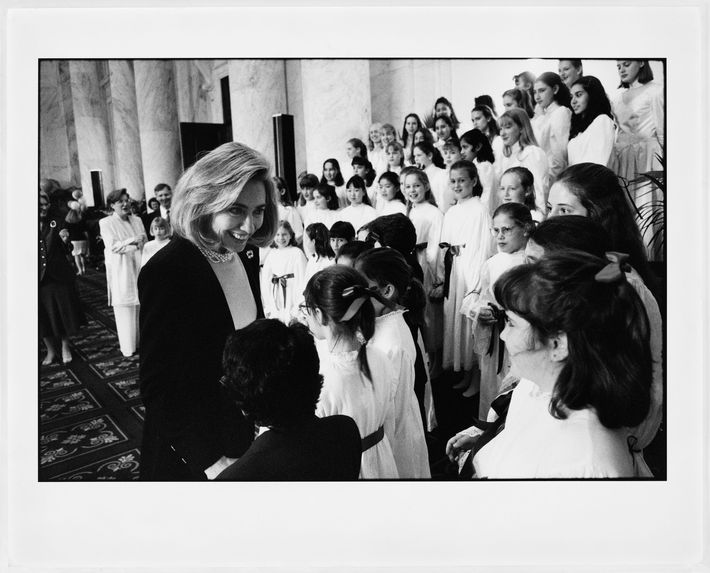 May 5, 1995
With the members of a children's choir at a Ladies of the Senate luncheon, Russell Senate Office Building.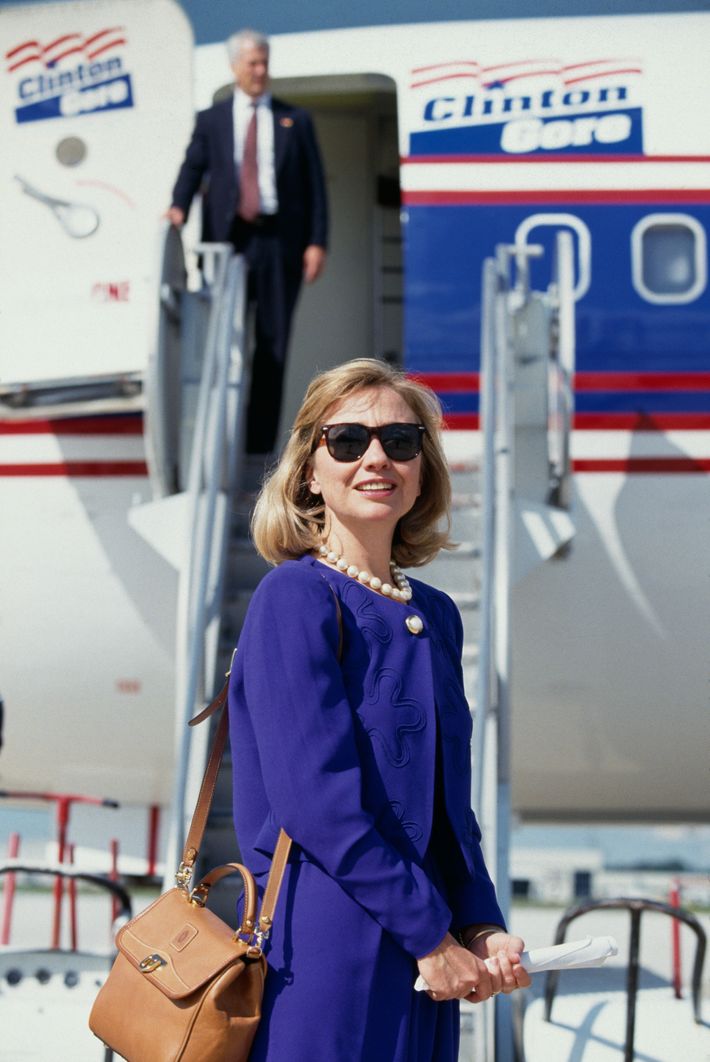 September 11, 1992
Arriving in South Bend, Indiana, for a campaign speech at the University of Notre Dame.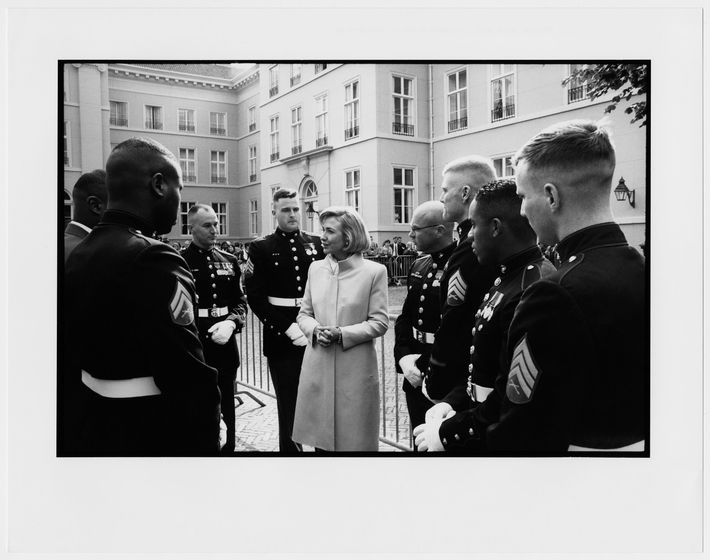 May 29, 1997
Visiting with U.S. Marine security detail in London.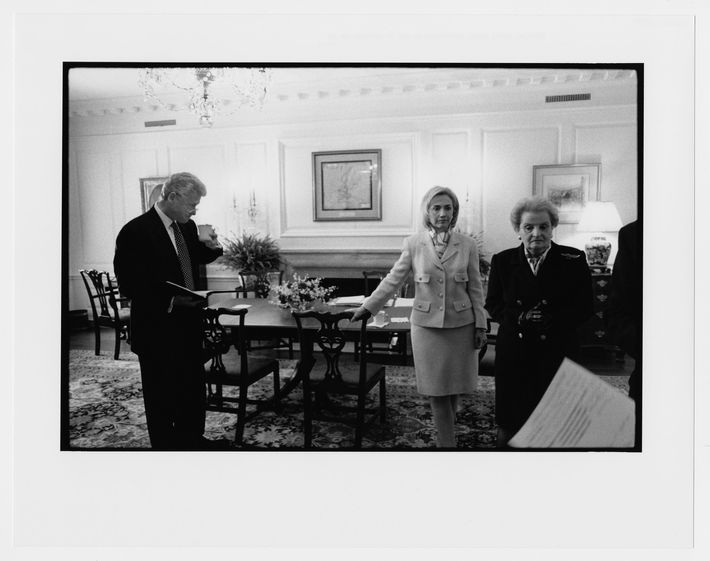 October 29, 1997
With Secretary of State Madeleine Albright in the Map Room of the White House.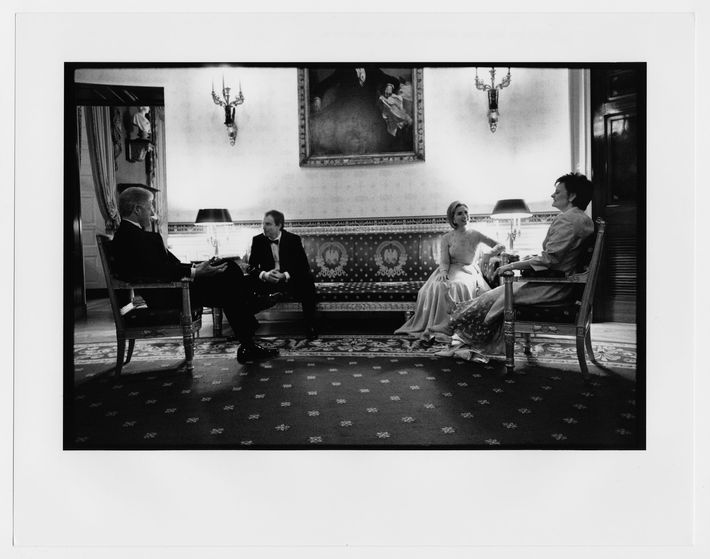 February 5, 1998 
The Clintons, with British prime minister Tony Blair and Cherie Blair, rest after recieving line before a state dinner.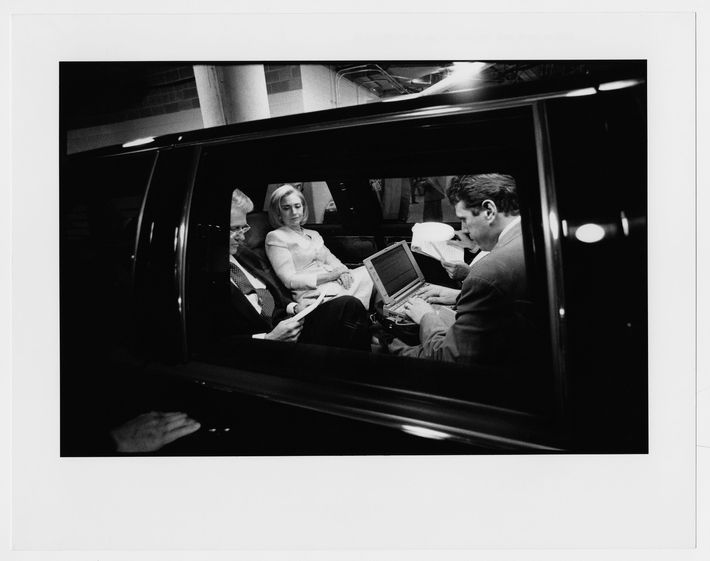 August 29, 1996
Looking on while the president goes over a speech draft with speechwriter Michael Waldman, Washington, D.C.