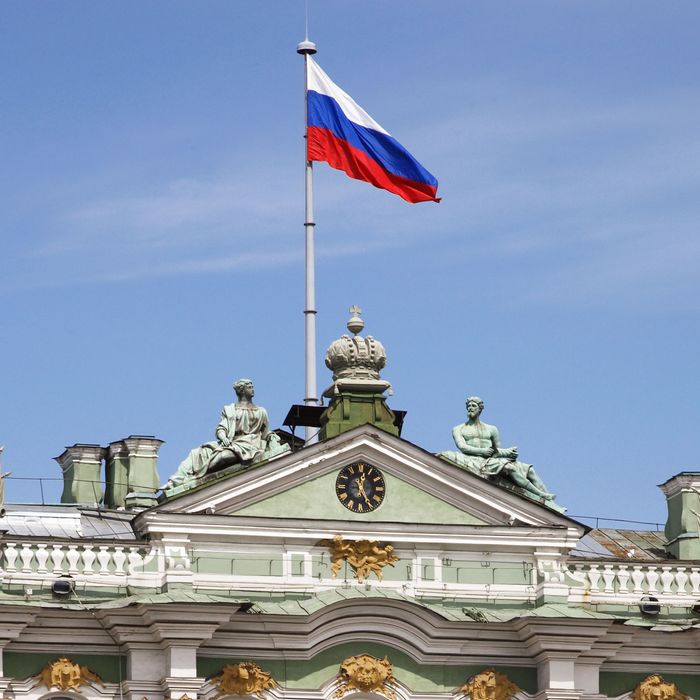 Photo: Dallas and John Heaton/Getty Images
Russia's parliament has voted 380-to-3 to pass a bill decriminalizing domestic violence.
The bill, which has been referred to in the press as the "slapping law," decriminalizes the "battery within families" within certain parameters, such as whether or not the abuse causes "substantial bodily harm" or occurs more than once a year. According to the BBC, offenders face a fine and either 15 days of jail time or 120 hours of community service, with harsher criminal charges to follow if the abuse occurs more than once a year. This is the bill's third reading in Russia's parliament, and it's expected to pass without a problem through the upper chamber before being signed into law by President Vladimir Putin.
The bill encompasses partner violence as well as the abuse of children. Government statistics indicate that "40 percent of all violent crimes are committed within the family," which includes "36,000 women being beaten by their partners every day, and 26,000 children being assaulted by their parents every year."
Supporters like MP Andrei Isayev defend the bill as a move to limit state interference in family matters. Isayev told the AP, "This is a historic vote because in certain countries the state's role in family life is way too much. Today's vote will end such practices in the Russian Federation." Kremlin spokesperson Dmitry Pesko declared that such events don't "necessarily constitute domestic violence." Pesko has also said, "Creating solid families is a priority."