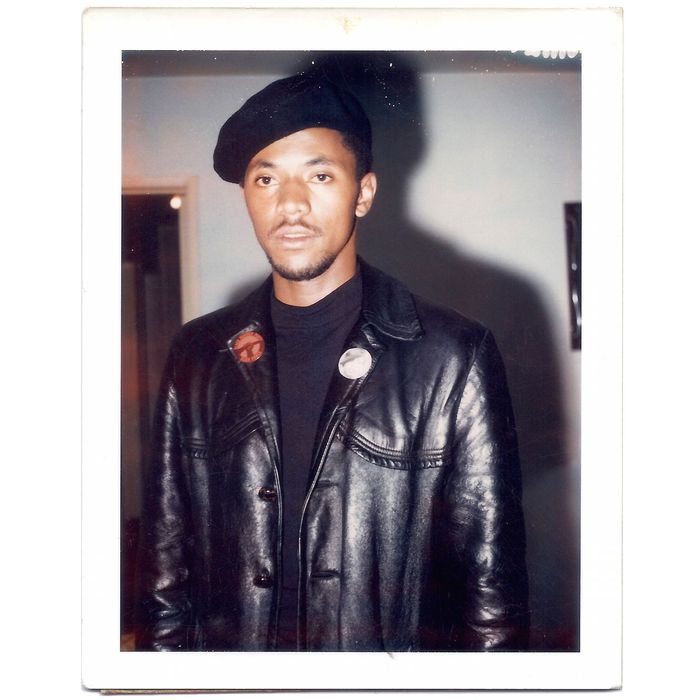 Rodney Barnette, founder of the Black Panther Party's Compton chapter and the father of artist Sadie Barnette.
Photo: © Sadie Barnette
The FBI put Sadie Barnette's father on a watch list in 1968, after he founded a chapter of the Black Panther Party in Compton, California. Despite Rodney Barnette's charitable work with the Black Panthers, like organizing a free-breakfast program for kids, the FBI labeled him as an extremist for his association with the group. Nearly 50 years later, after her father obtained his FBI file through the Freedom of Information Act, artist Sadie Barnette is now reclaiming her father's story in the exhibit "Do Not Destroy," which opened Tuesday at Baxter Street at the Camera Club of New York.

"They had my dad fired from his job at the post office because of his involvement in the Panthers," Sadie Barnette told the Cut during the exhibit's installation. "The law they used to get him fired was the fact that he was living with a woman he wasn't married to — even though they had a child together." She said the FBI classified this as "unbecoming" behavior for a government employee. "That law was actually put on the books by Truman, to get gay people out of jobs in the government. To me, it's one of those examples where people think, 'Oh that doesn't affect me, that law is about somebody else,' but it can be used on whoever the government deems to be an enemy at the time."
After debuting at the Oakland Museum of California, "Do Not Destroy" opens in New York with a similar layout: Pages from Rodney Barnette's FBI file line the gallery walls, describing his daily routines or showing transcribed interviews with family members and his former employers. Sadie Barnette spray-painted some of these pages pink or embellished them with pink and purple gems — symbols of her own role in her father's story.
The exhibit has been cathartic for both her and her father. "I think he feels a new sense of freedom by exposing these files that were meant to suppress him," she said. "While we're celebrating the 50th anniversary of the Black Panthers, I think it's really important to remember that there are a lot of people who are still imprisoned because of their activism. It's always important to question the government, because the government works for the people — not the other way around."
Click ahead to see images from the exhibit. "Do Not Destroy" will be on view at Baxter Street at the Camera Club of New York until February 18.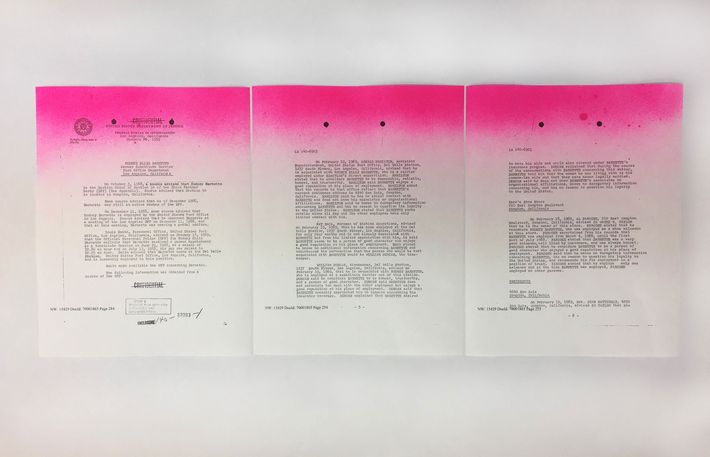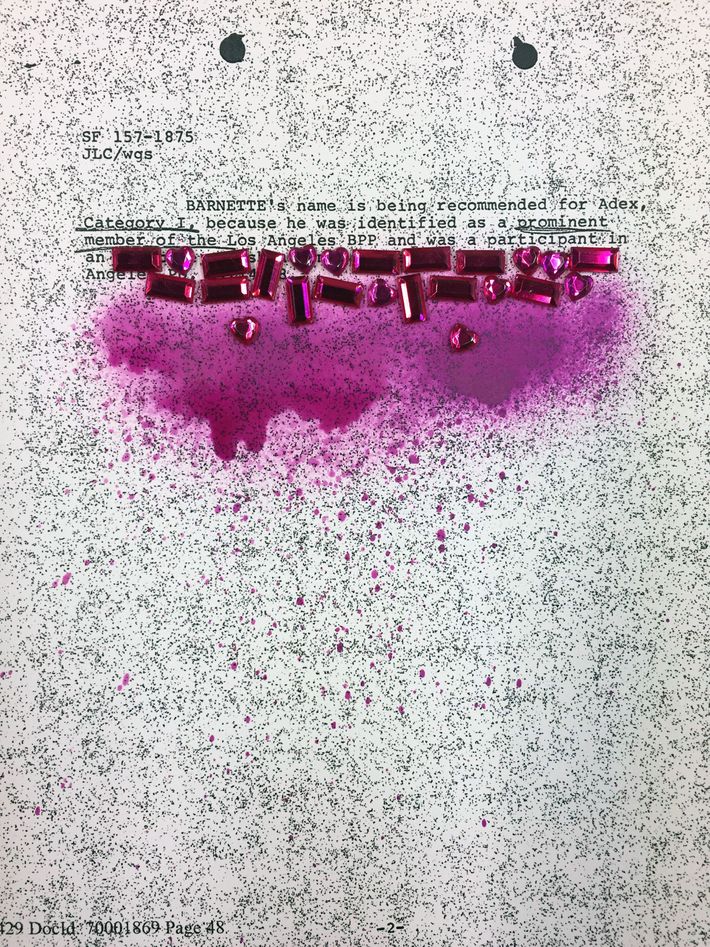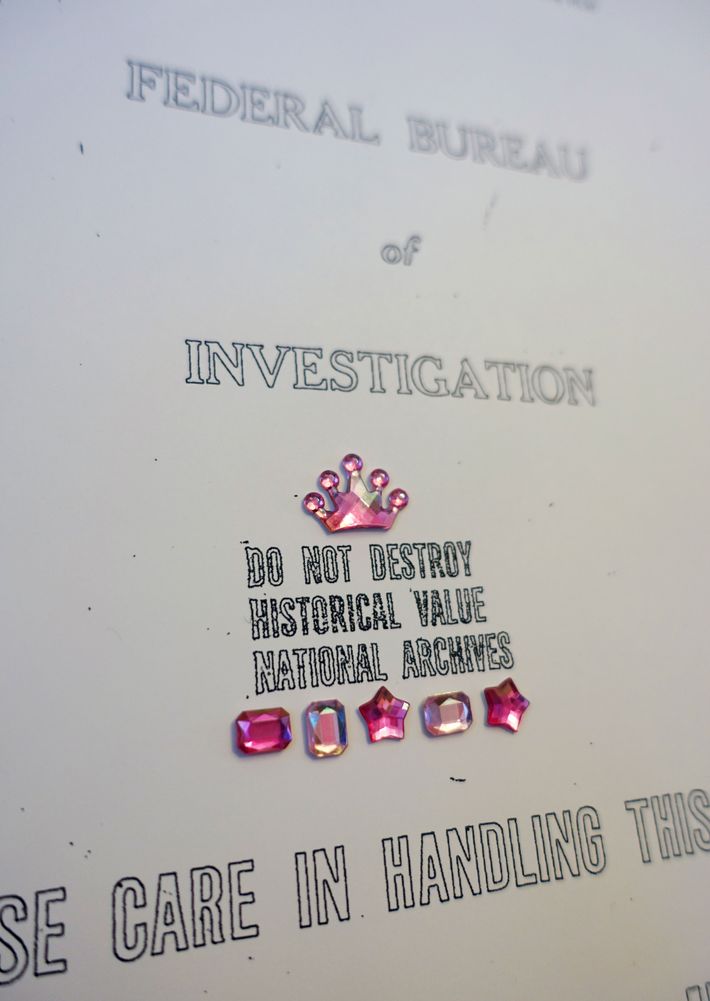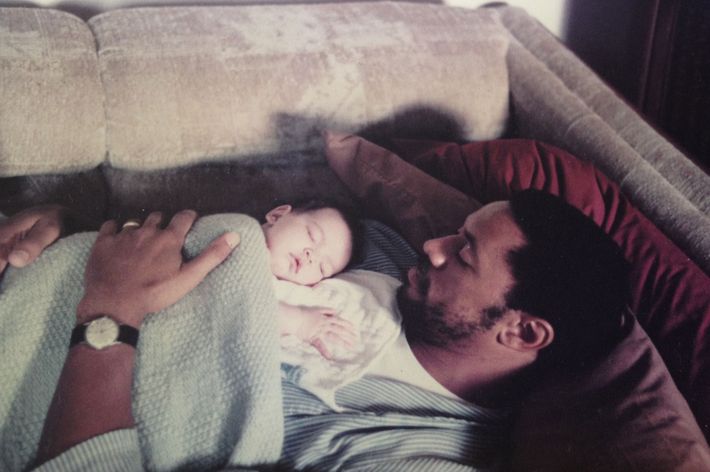 Sadie Barnette with her father.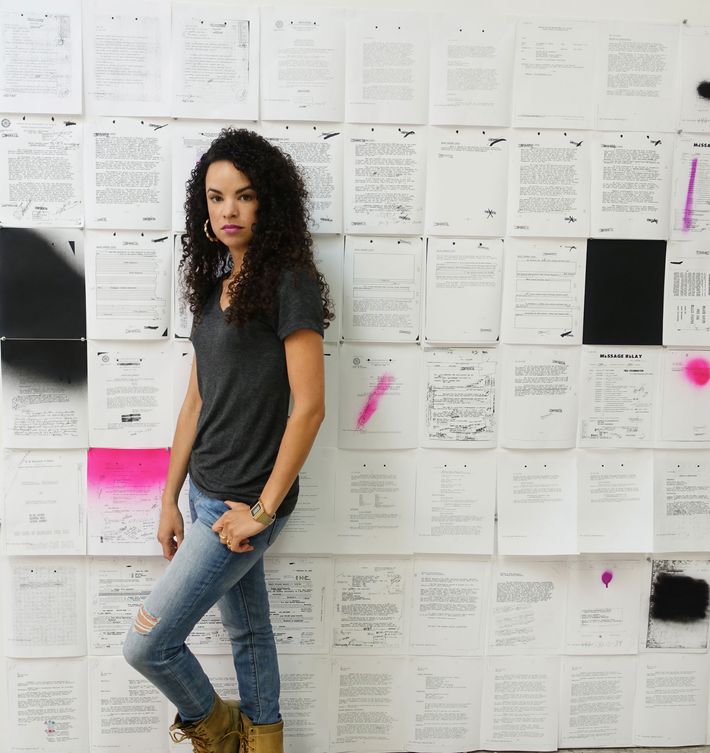 Sadie Barnette with a wall of pages from his FBI file.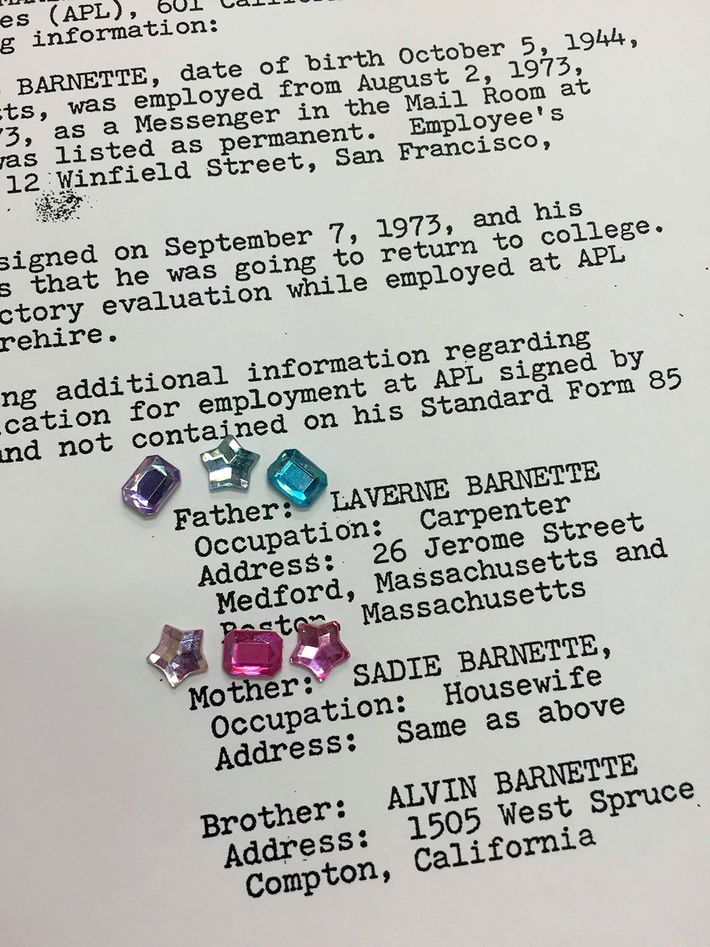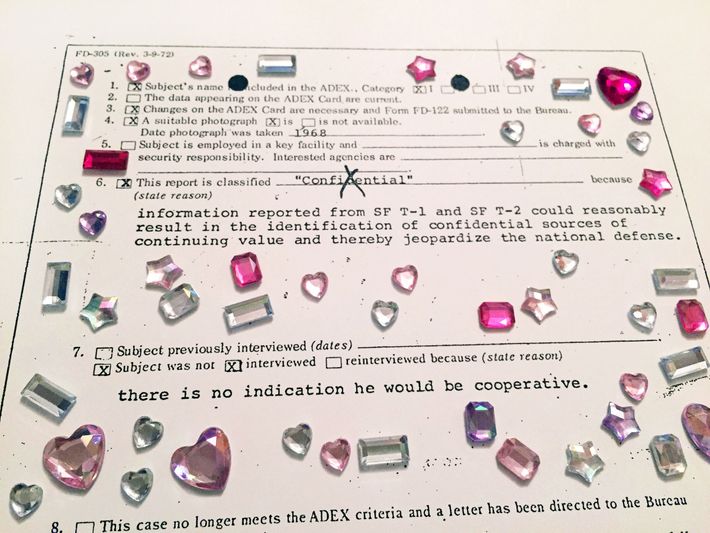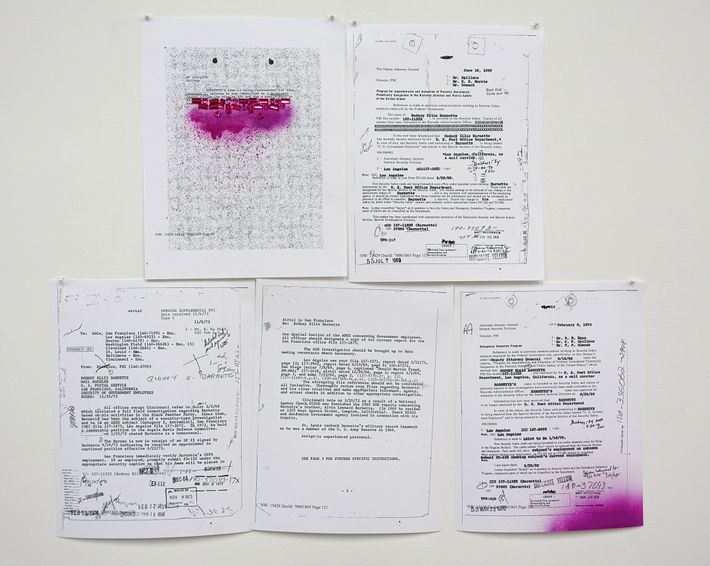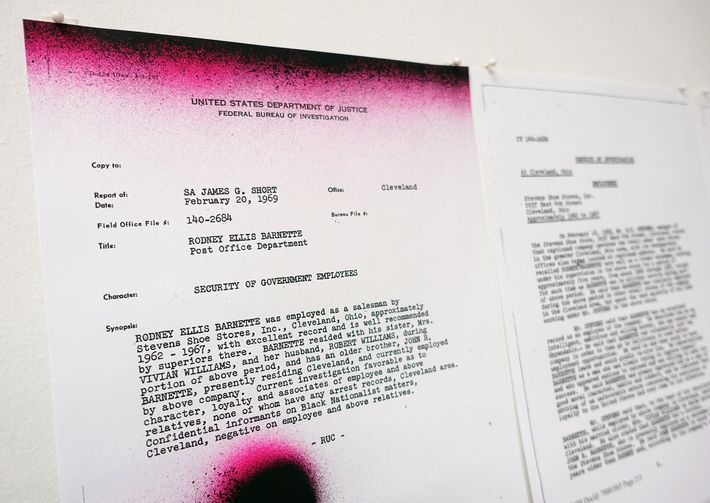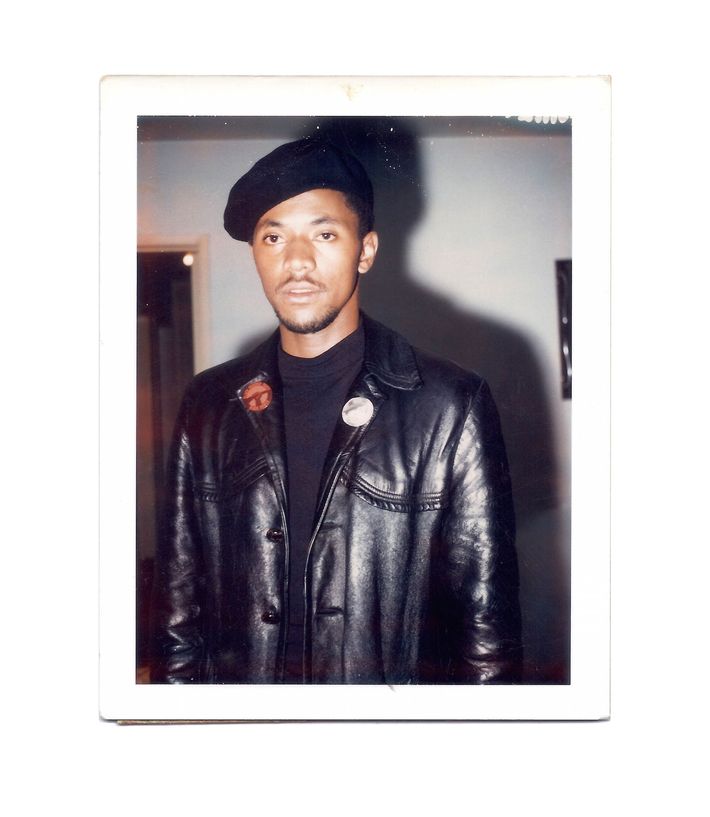 Untitled (Dad, 1968) 2016 C-print 40x 46 inches