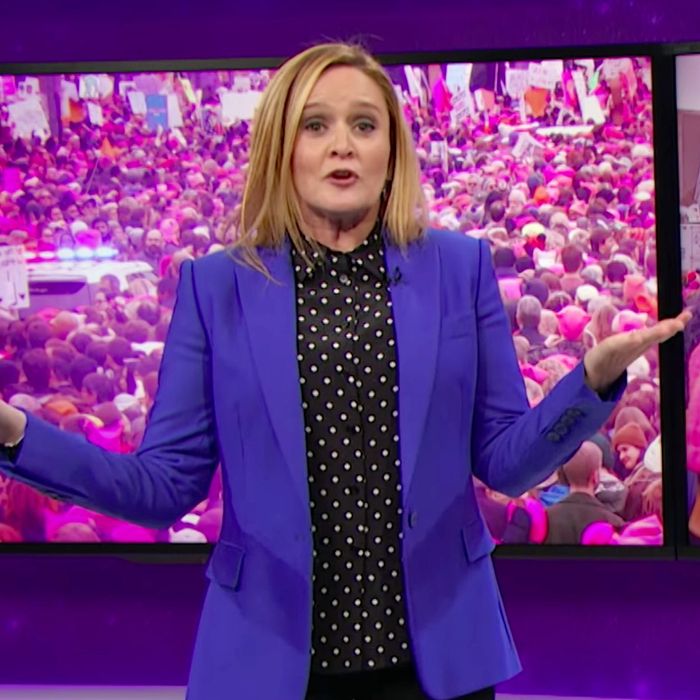 On last night's show, Samantha Bee gave what might be our favorite encapsulation of the Women's March on Washington: "like waking up from a nightmare to find that the monster was real, but all your friends were there with sticks and torches and unflattering hats to beat back the darkness." Yet while Bee pays tribute to the march's uplifting and unifying spirit, she isn't afraid to point out some of its fundamental hypocrisies. "If only we'd known sooner that all you have to do to get white women to show up to a protest is to give them a craft," she riffs.
Bee also called out the Fox reporters who claim the marches took place exclusively in "liberal enclaves," pointing out that the marches took place in towns and cities all across the country, from Des Moines, Iowa ("the Kennebunkport of the Prairie"), to Wichita, Kansas ("I think Anna Wintour took the Hampton Jitney to that one"). With apologies to Fox News, this isn't just New York and California; these are "real American towns, where people are getting real woke — real fast."
Watch the full segment, featuring a pussy-hat-clad performance from a cappella groups the GW Sirens and Capital Blend, below.