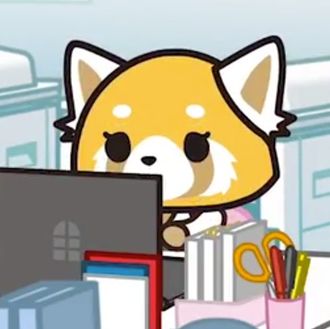 Aggretsuko contains multitudes.
Photo: Courtesy of Twitter/sanrio
If you've always loved Hello Kitty but wish she also came with a deep well of rage, Sanrio has introduced just the character for you: Aggretsuko.
An adorable 25-year-old red panda who works as an office associate, Aggretsuko is constantly taken advantage of and bothered by her boss and co-workers. So she deals with it by pounding beers and screaming death-metal karaoke.

You have so much in common already!