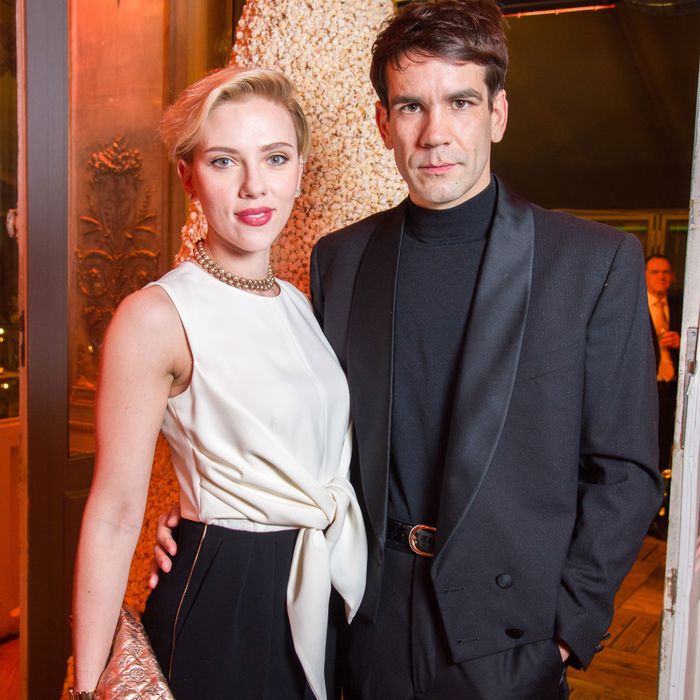 Scarlett Johansson and Romain Dauriac.
Photo: Pascal Le Segretain/Getty Images for Yummy Pop
People just landed another celebrity divorce exclusive: According to a source, Scarlett Johansson and her French husband of two years, Romain Dauriac, have split up. "They've been separated since the summer," the source told the tabloid. Furthermore, People reports that Johansson "was seen without her wedding ring" at the Women's March in Washington, D.C. last Saturday. It seems rude to me that someone inspected Johansson's left hand at a march for female equality, but here we are.
Johansson and Dauriac started dating in 2012 and married on a Montana ranch in 2014, shortly after the birth of their daughter, Rose Dorothy. In October of last year, when they were reportedly already separated, Johansson and Dauriac opened a gourmet popcorn store in Paris. It is called Yummy Pop, and it is apparently still in business, but for how much longer?
We will update this post as more information about the split and the corn becomes available.