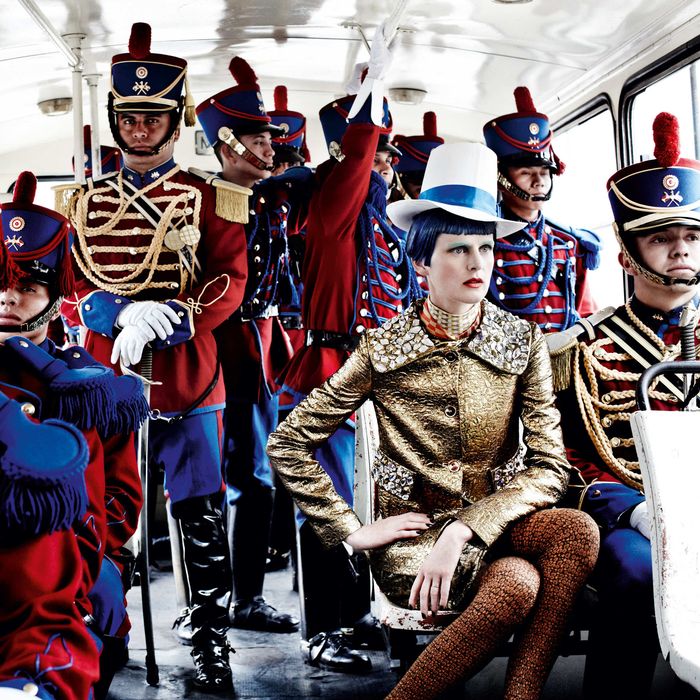 Stella Tennant with Peru's presidential guards in Lima. American Vogue, 2012.
Photo: © Mario Testino
In the 1980s, fashion photographer Mario Testino shot a woman's haircut for British Vogue. It was one of his first professional assignments and somewhat of a signifier, as he continued to photograph women throughout his career: Princess Diana, Beyoncé, Kate Moss, Naomi Campbell, and many others.
But Testino flipped this focus in his book SIR, published by Taschen, which showcases 300 photographs of men — his largest published collection to date. The tome explores the evolution of masculinity in the fashion world over the past 30 years, featuring portraits of Brad Pitt, George Clooney, David Bowie, models, and more celebrity men.
"It has been a surprise to see now just how many different kinds of pictures of men I've taken over the past thirty years," Testino writes. "I think the way men are seen in photography, in fashion, and the way that men look at pictures of themselves has changed in recent years. It is a subject that has come into focus: The masculine image, a man's personal style, changing attitudes to the male face and body."
Click ahead to see Karl Lagerfeld, David Beckham, Orlando Bloom, and more fashion spreads in the slideshow ahead.
If you buy something through our links, New York may earn an affiliate commission.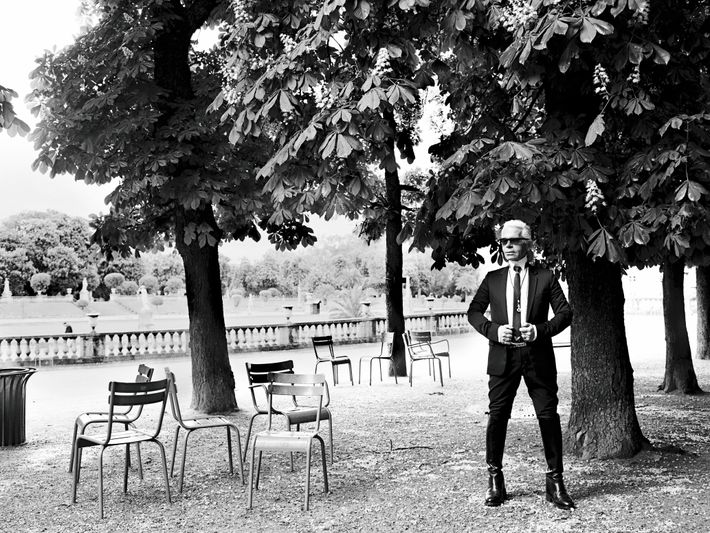 Karl Lagerfeld, Paris, American Vogue, 2004.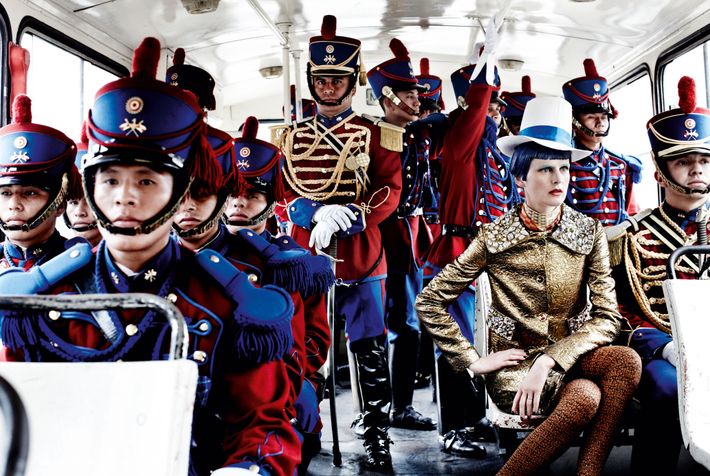 Stella Tennant with Peru's presidential guards in Lima, American Vogue, 2012.
David Bowie, New York, V Magazine, 2002.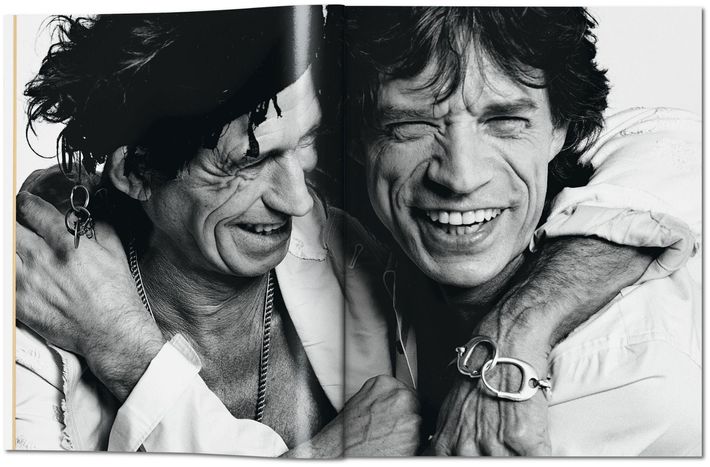 A spread from the book: Keith Richards and Mick Jagger in Los Angeles for British Vogue, 2003.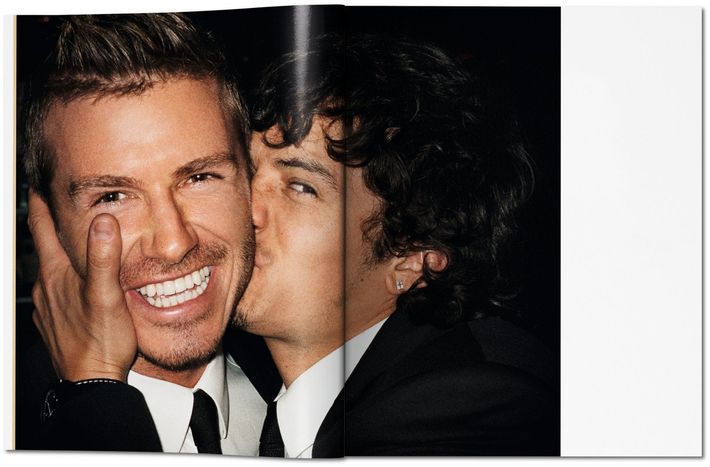 A spread from the book: David Beckham and Orlando Bloom in 2009.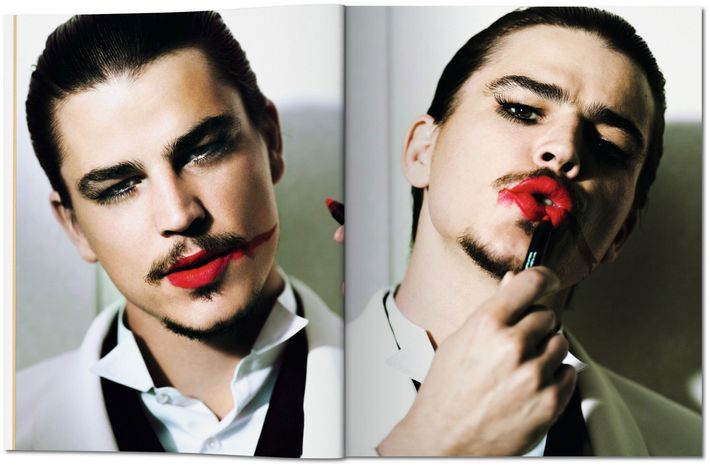 A spread from the book: Josh Hartnett for VMAN in 2005.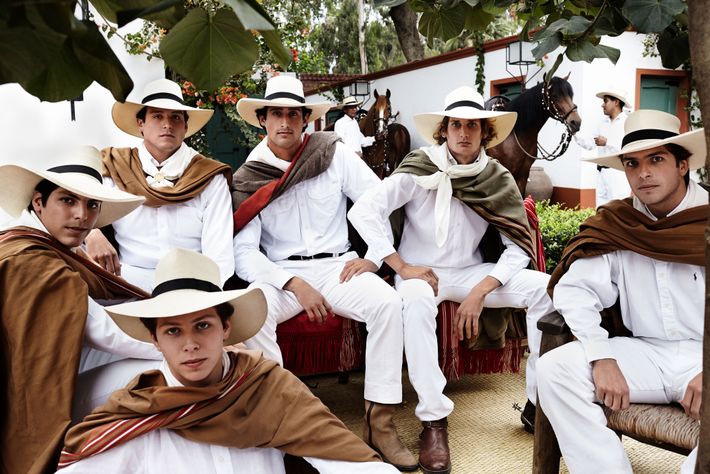 Vincent Tintoner, Miguel Tintoner, Álvaro Villacorta, Miguel Villacorta, José Alfredo Koechlin, and Sebastian Tintorer in Lima, American Vogue, 2014.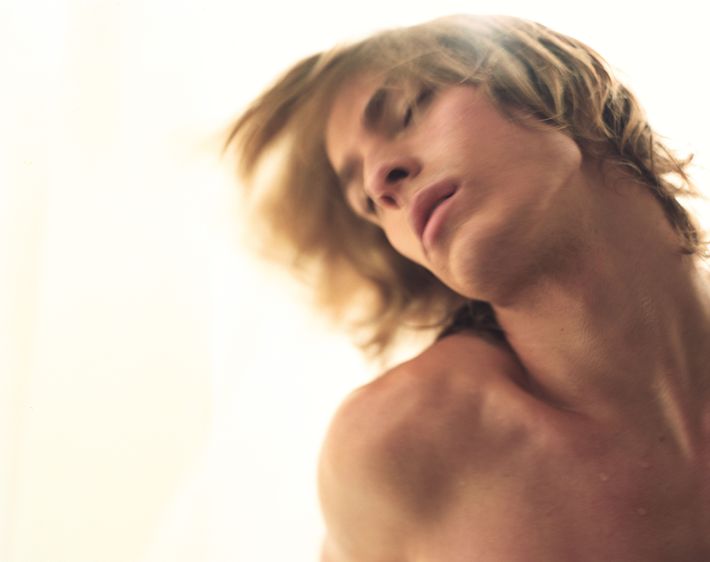 Ryan Burns, Paris, Gucci Rush, 2000.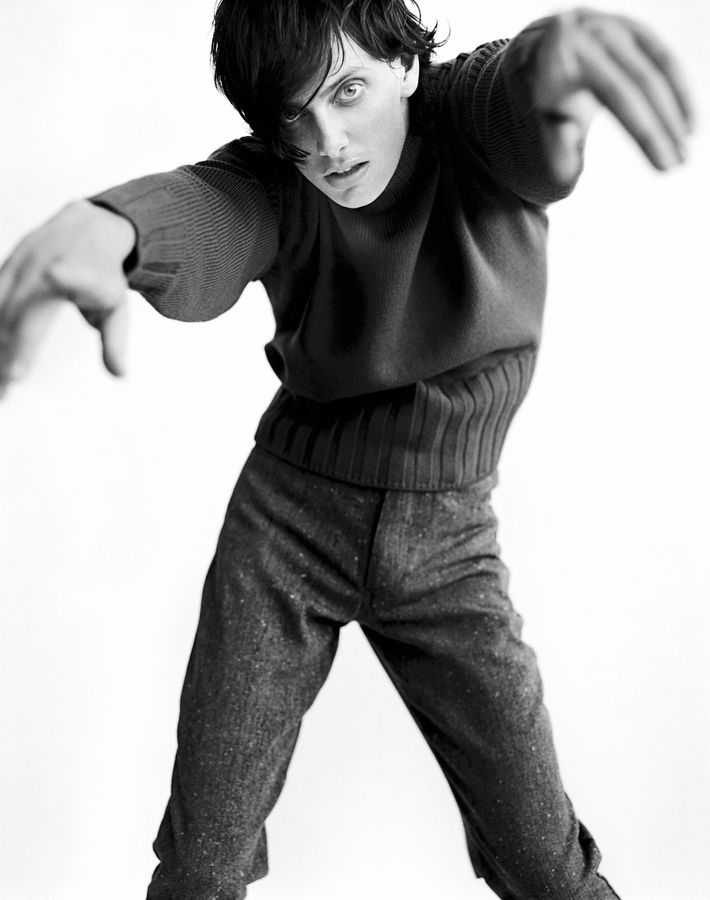 Donovan Leitch, Paris, Paul Smith, 1994.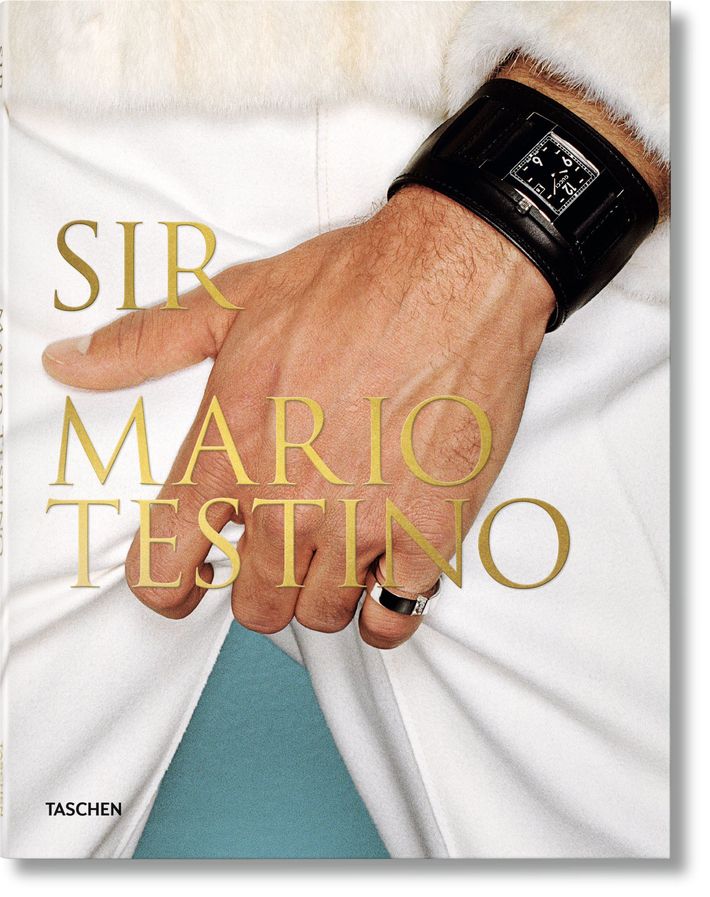 SIR by Mario Testino, published by Taschen.